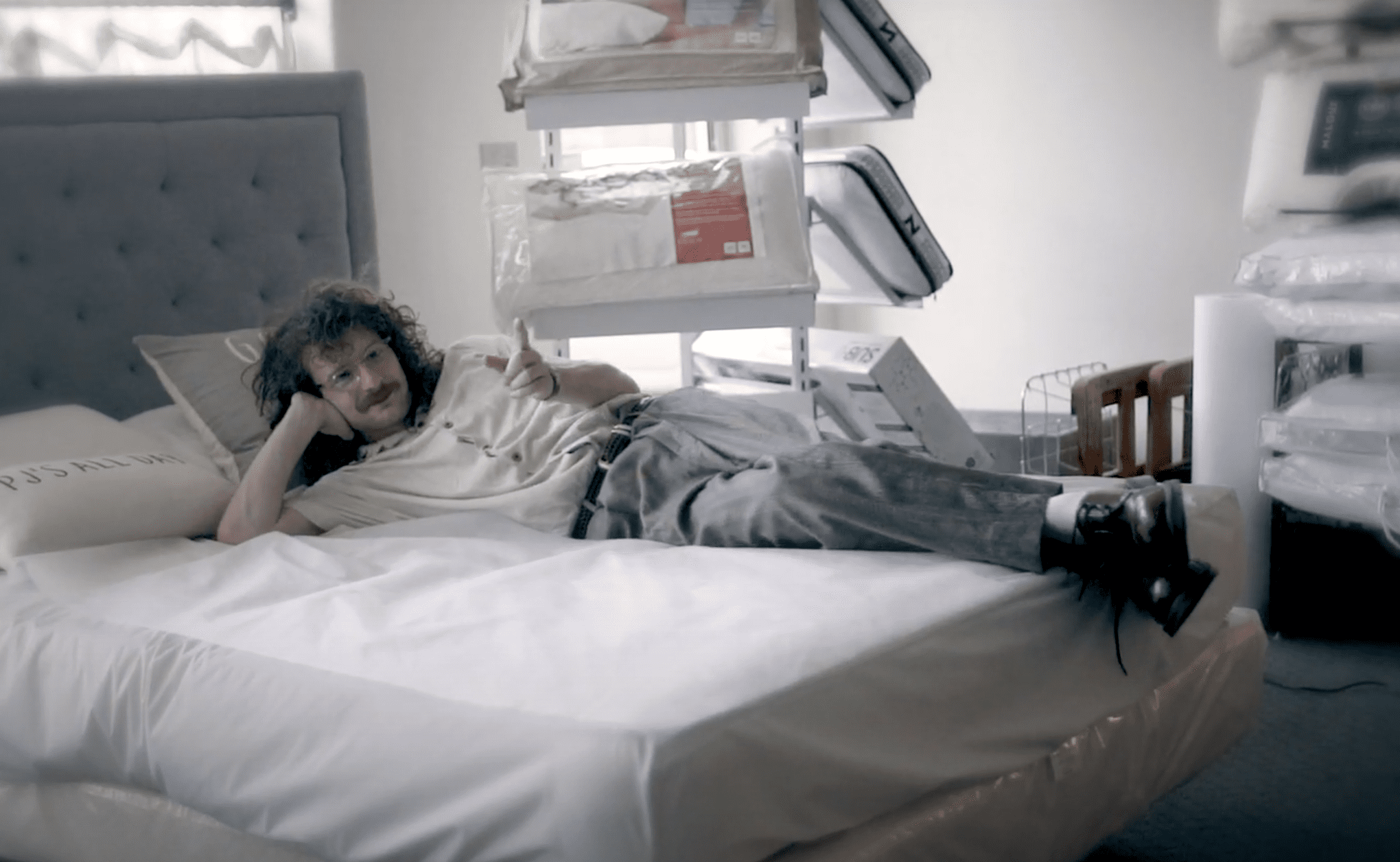 Swim Fan share music video for 'Tell Me What U Want'
Zany synth-wave band Swim Fan have released their new single & music video 'Tell Me What U Want'.
The track's video is an equally bizarre and brilliant experience, depicting the story of a mattress store worker who's looking for love, and one who doesn't realise he has a secret admirer a lot closer than he thinks…
Swim Fan have had another exciting year that has seen them release a steady stream of singles, starting with "Lipstick" followed by "Come Over" and now "Tell Me What U Want". Delivering a smooth and enigmatic synth-based sound with a nostalgic retro tint, the band are rapidly garnering attention & acclaim and have positioned themselves as one to watch in 2021.