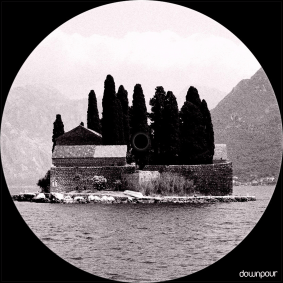 Guyus Grey - Sword Of Stone EP
Guyus Grey returns to his Donwnpour imprint this June with the 'Sword Of Stone' EP, comprising four originals from the Canadian artist.
Toronto based Guyus Grey's signature styled cinematic techno makes a return to his Downpour Recordings imprint following last years 'Eidolons'.
Leading on the package is title-track 'Sword Of Stone', featuring menacing bass swells, wandering synth melodies and spiraling atmospherics sweeps floating above a sturdy rhythmic foundation. 'Lost Letters' follows and retains a similarly dark and brooding aesthetic with the focus on a heady, tension building melody, grinding bass drones and crunchy drums.
'Annihilation' is up next, this time round employing a skippy drum groove, entrancing stab sequences and growling square wave bass tones before 'Evolve' closes the package with vacillating pad lines, driving stab hooks and robust drums at its core.
Guyus Grey's 'Sword Of Stone' EP is out on Downpour Records 22nd June 2018.
Tracklist
1. Sword Of Stone
2. Lost Letters
3. Annihilation
4. Evolve