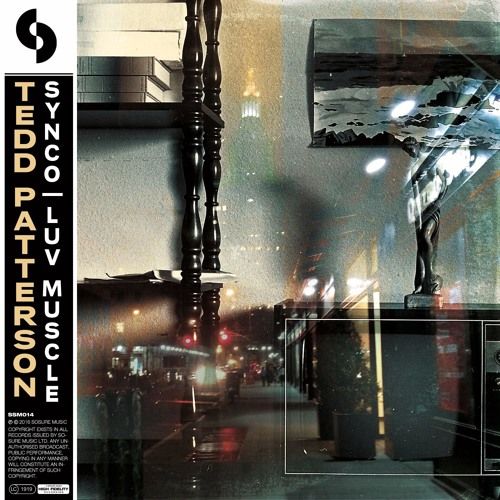 Tedd Patterson - Synco / Luv Muscle
SoSure Music kick starts 2016 with a new single from Tedd Patterson, comprising two original cuts from the New Yorker.
Tedd Patterson is somewhat of a household name in the world of underground House and Techno having been releasing material since early nineties via the likes of Junior London, Francois K's Wave, Eric Kupper's Hysteria and Black Vinyl. Here we see Patterson offer up some exciting new material via the SoSure Music imprint, home to material from artists such as Yotto, Hollis Parker and the late Frankie Knuckles.
Up first here is 'Synco' a robust house workout led by weighty rhythms, hooky vocal lines, stuttering stab hits and ghostly pad lines meandering around the depths of the record, the latter half of the composition then introduces a penetrating sub bass hook to further fuel the infectious dance floor feel of things.
On the flip Patterson delivers 'Luv Muscle' an equally hypnotic number yet focused on a more murky, dubbed out tip with echoing dub stabs, crunchy broken percussion while sporadic low end tones and piano chords ebb and flow throughout the records seven minute duration.
Tedd Patterson's 'Synco/Luv Muscle' is out on SoSure Music 5th March 2016.
Tracklist
Synco
Luv Muscle