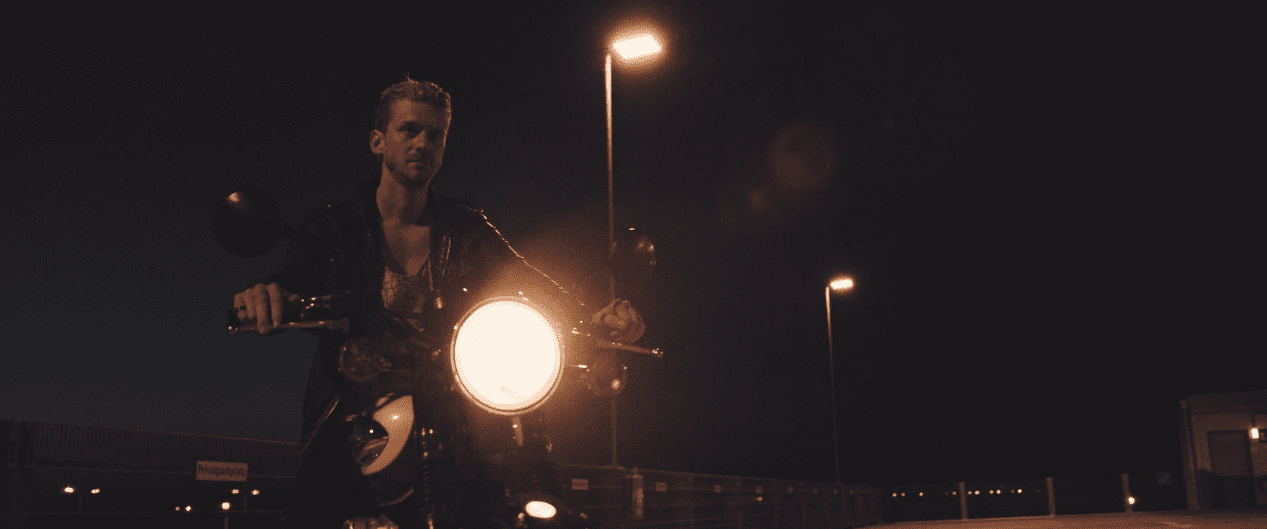 Synthpop Trio HUNGER shares 'Light It Up' video
The alternative pop-rock outfit, Hunger, has shared the video for their new single 'Light It Up' on the 5th of July via Born and Raised Records. 'Light It Up' is the first single of a monthly release cycle leading up to their debut album Mosaik to be released on December 20, 2019. The video for 'Light It Up' was directed by Raffael Hollitzky who has done work for high profile brands such as H&M, MAC Cosmetics and Zipfer. The sound of Hunger has garnered global attention through their track 'Amused' being featured as part of the soundtrack to Netflix's '13 Reasons Why', on several TV and online commercials, and amassing over 3 million Spotify plays. The band has amassed over one million views on Youtube as well as heavy rotation on Austria's Hitradio Ö3, the New Music Friday Playlist on Spotify, and the Global Viral 50 Chart. Their extensive touring schedule has seen them perform at a string of festivals, including Out Of The Woods Festival with the likes of  Alt-J, Phoenix, Feist, Sohn, Milky Chance, and The Strumbellas. 
Their 2017 EP, Amused, was produced by Dan Weller (Enter Shikari, Young Guns, Kids in Glass House) who, alongside producer Daniele Autore (Selena Gomez, Marshmello, Skrillex), they credit as vital in the development of their sound and band. They have received strong support from tastemakers Clash Magazine, Earmilk, Red Bull and Indie Shuffle and, recently, the band has collaborated with US fashion brand BOOKER NYC and with Coca Cola, who will use the song 'In Color' for an online after movie for EuroPride (hosted in Vienna in June 2019).  
Friends since childhood, Daniel Rumpel, Johannes Herbst and Lucas Fendrich grew up listening to punk-rock and pop in their hometown of Vienna, Austria. Hunger was formed in early 2015, following the dissolution of their former bands, with the initial intention of establishing themselves as a songwriting trio. They wanted to write songs and soundtracks, but did not want to play live anymore. However, when they recorded their first songs in the studio, they realized that they were yearning to be played in front of a live audience. Standard song structures and melodies were disregarded in favour of the tone and evocation of the music, resulting in vast, dark, cinematic sounds and a moody blend of alt-rock and synth-pop.
The outfit cites influences across from pop to alternative and electronic, including artists such as Bon Iver, Glass Animals, MGMT, M83, Thrice and The Naked And Famous. Many have drawn parallels to Imagine Dragons, Coldplay, The 1975, The Neighbourhood, and 30 Seconds To Mars, but Hunger embodies their own sound, as visceral and evocative as their name suggests. The cinematic influences for Hunger's songs come from many different genres. At times, it is an independent movie's carefully crafted scene, and sometimes it is a Hollywood blockbuster's epic scale that fires up their imagination.
'Light It Up' is a rousing anthem exhibiting the fine chemistry the trio has established over the years. The accompanying visuals are equally stirring, featuring exquisite scenery, and wonderfully warm and dynamic cinematography. The video is a celebration of life, a call to adventure that embraces the simple pleasures revealed through fearless exploration and self-determined freedom of expression.
Hunger had the following to say about their latest single: "'Light It Up' is about adventures, moments and memories we've experienced and still want to experience in our lives. It's an anthem for going out and to live and experience life and its freedoms. We wrote and recorded the song in a little hut in the Austrian alps. The 'gospel choir' halfway through the song was recorded in a tiny kitchen and is basically just the three of us and our producer singing in hundreds of tracks."
Upcoming Dates:
August 16 – Vienna, Austria – Hafen Open Air