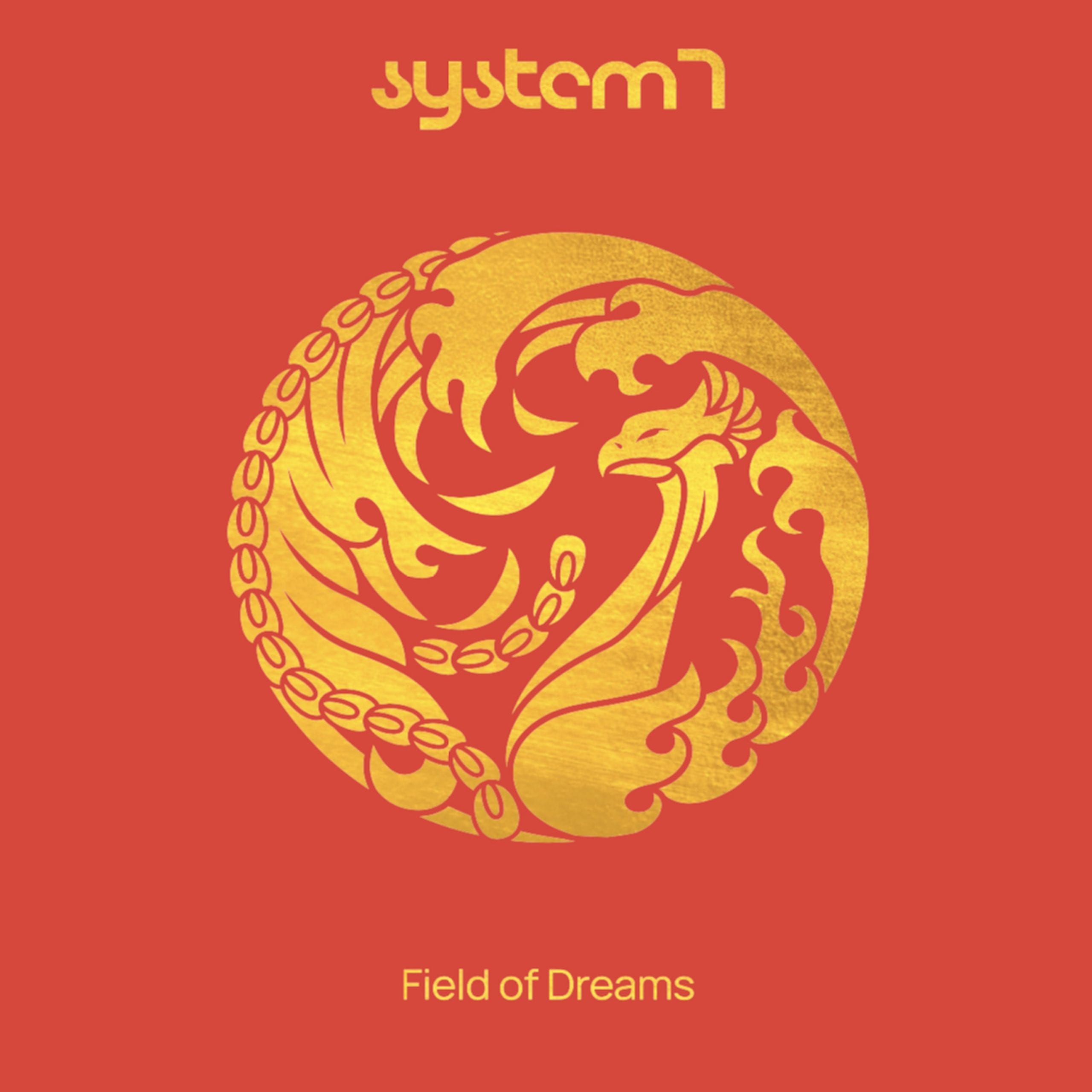 System 7 release 'Field Of Dreams' Double CD
Pivotal and enduring international electronic music artists, System 7 return with a hommage to Japan on their new 'Field Of Dreams' double CD album. Continuing to push the frontiers of music, art, and technology. this project was created around a bespoke System 7 branded saké from the esteemed Aramasa brewery of Akita, Japan, which sold out immediately on its 2018 release.
CD1 is a seamless blend of deep atmospheric tech beats and soundscapes across 11 tracks distinguished by their warmly distinctive psychedelic sound S7 head into tribal terrain on the opening title track 'Field of Dreams'. Following on is a compilation of System 7 tracks personally selected by brewery head Yusuke Sato, and deftly mixed by System 7's Steve Hillage. Encompassing all S7's musical styles from the sleepy psychedelic 'Love For The Phoenix', to the brooding minimal tech of 'PositiveNoise' (Rising Mix) an Exclusive UK release and 'Alphawave' here in its Richie Hawtin classic; via the housey 'Chic Psychedelic', and acidic tech workouts 'Manic Shamanic' & 'On The Seventh Night'; rarities include 'Ring of Fire' (Volcaniq Mix) and the breakbeat infused 'Borobudur' (The Art of Chill Mix).    
CD2 features a selection of Remixes of 'Field Of Dreams' by well-known Japanese dance music artists and friends of System 7 including Ree.K, Artman, Ubar-Tmar, Funky Gong and Asteroidnos, encapsulating a multi-genre sound approach.
The 'Field Of Dreams' double CD albums is a powerful cross cultural collab and collection of System 7's diverse sounds and grooves, including rare and unreleased material; a DJ mix of favourite System tracks and a Remix CD of 'Field Of Dreams' from contemporary Japanese artists. Released on A-Wave Records and listen here:
https://system7.bandcamp.com/album/field-of-dreams