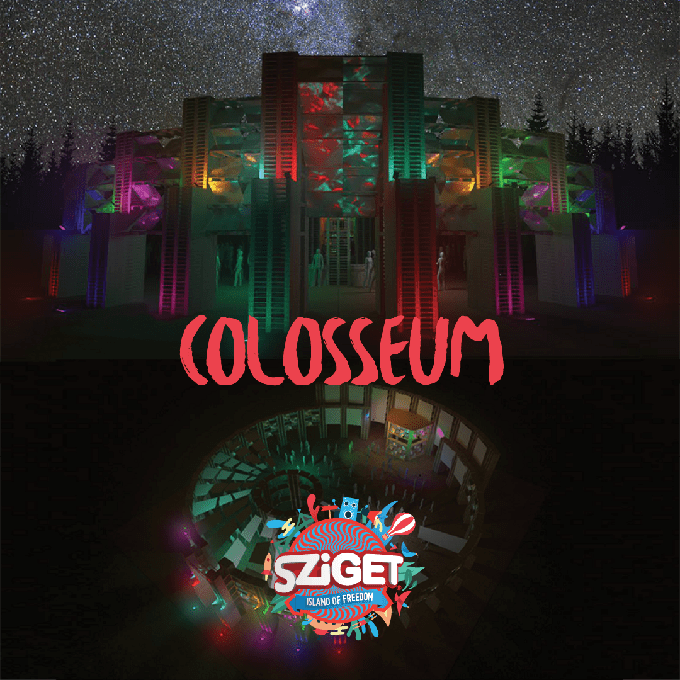 Sziget Festival reveals names for Colosseum stage
Sziget Festival reveals names for Colosseum stage; Tale Of Us, The Martinez Brothers, Mind Against and more
Sziget Festival is known for 7 days of non-stop programs at more than 50 venues. Here visitors can encounter all music genres and probably all art forms as well. The Colosseum venue built entirely by pallets will once again host numerous electro DJs, who will definitely bring the beats to this artsy location. Tickets for Sziget are selling out real quick and advanced round tickets for a discounted price are available until 5th May.
Colosseum is one of the most beloved electro venues at Sziget Festival. The open-air round-shape installation opens every day at noon and does not stop till sunrise. This year the built-up itself will come to a new life, but the much awaited acts of the genre will not change. This year the main acts of the venue operating for 7 days will feature Tale Of Us, The Martinez Brothers, Mind Against, Sasha, Sharam, Sam Paganini, Butch, John Digweed, Max Cooper, Woo York (live), Pulsinger & IRL, Kevin Luke, &Me, Boddika, Behrouz, Mendo, Johannes Heil, Dorisburg (live), Nastia and Demi.
In 2015 a total of 441,000 Szitizens attended the event, representing more than 95 countries and this probably makes Sziget one of the most multicultural festivals in the world. Hundreds of acts and programs will be announced in the forthcoming months, now starting with eight names, representing different genres and keeping the music line-up as colorful as always.
All 5 day passes are sold out with limited 7 day passes available. Passes for a discounted price are available until 5th May. So those who would like to feel the real Sziget vibe, should definitely get their tickets in time.
Sziget is held between 10-17 August, 2016. More information and tickets here: www.szigetfestival.com