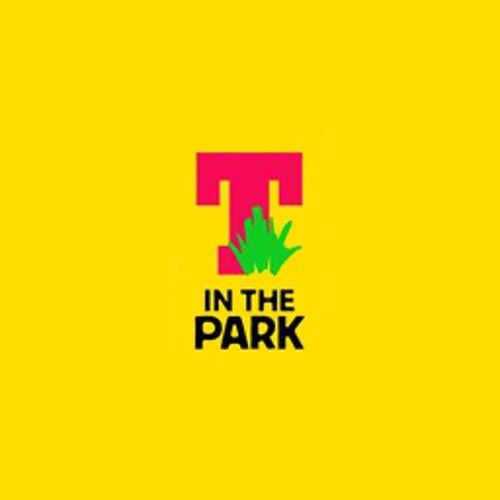 T IN THE PARK 2015 TICKETS ON SALE FRIDAY AT 9AM
Tickets for the next chapter in T in the Park history go on sale this Friday at 9am. Taking place across the weekend of 10th-12th July 2015, excitement is already building among fans as they look forward to T in the Park taking up residency in the beautiful grounds of Strathallan Castle.
Festival organisers DF Concerts and founding partner Tennent's Lager are thrilled to announce that fans will be able to get their hands on the ultimate festival ticket for 2015 when a limited batch of Christmas early-bird T in the Park tickets go on sale at 2014 prices for the third year running, at 9am on Friday 5th December. With Christmas just around the corner, T in the Park tickets are the perfect gift for music lovers.
T in the Parkers can secure their ticket with the £50 deposit scheme, paying for the ticket in full over 2 payment periods in 2015. Bus packages will also be available to buy on 5th December and will drop you off at the campsite door – it's the easiest, most efficient way to travel to T in the Park 2015.
2014 was a fitting farewell to the festival's beloved Balado, when the 85,000 strong T in the Park crowd gave it an incredible send-off with the party to end all parties, featuring epic tunes from Biffy Clyro, Calvin Harris, Arctic Monkeys, Paolo Nutini, Pharrell Williams, Ed Sheeran, Ellie Goulding and more. The festival's new location, Strathallan Castle, is centrally located in the heart of the beautiful Perthshire countryside, approximately one hour away from both Edinburgh and Glasgow. Lying on an estate sprawling a massive 1000 acres, surrounded by beautiful woodland, T in the Park 2015 will truly be a voyage of discovery.
Fans can secure their place in T in the Park history and be part of the inaugural Strathallan Castle crowd when a limited number of T in the Park 2015 tickets will be available at 9am on Friday 5th December, with camping tickets and non-camping tickets remaining at the same price for the third year running. The ultimate Christmas gift, T in the Park tickets will be available from www.tinthepark.com or www.ticketmaster.co.uk or 08444 999 990.
A teaser video of the new site will be available later today at www.facebook.com/tinthepark.com
T Lady subscribers can also buy tickets 48 hours before they go on general sale from 9am on Wednesday 3rd December. To sign up for the T Lady, visit www.tinthepark.com

Boutique camping options in The Residence, which will surround the picturesque Strathallan Castle, will also be available for those looking for luxury living at T in the Park – check out www.tinthepark.com/theresidence.

For regular T in the Park news, check out www.tinthepark.com, www.facebook.com/tinthepark and follow on Twitter @Tinthepark