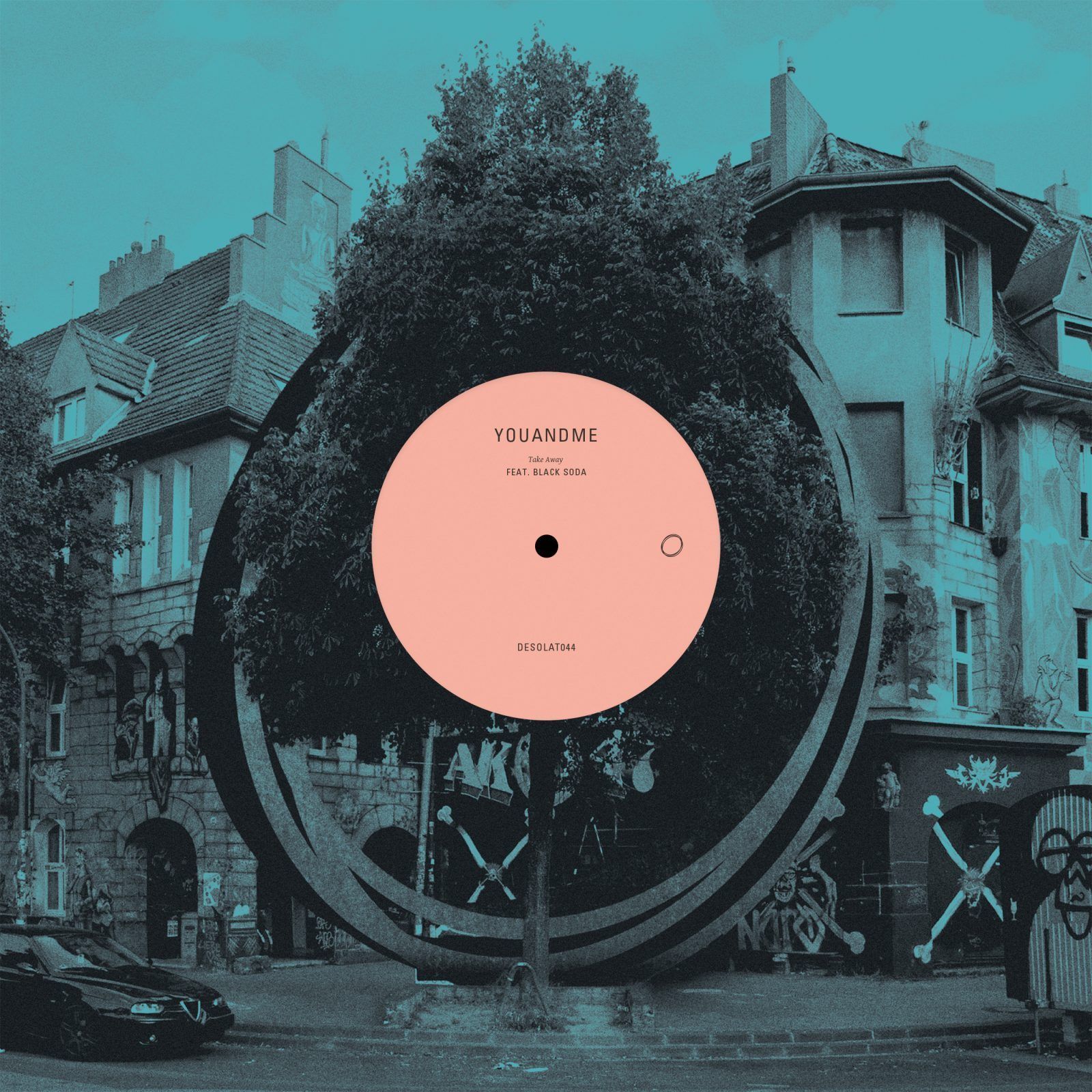 youANDme - Take Away feat. Black Soda
Next up on Desolat is acclaimed deep house and techno pair youANDme with a new single that comes with remixes by label boss Loco Dice and label associate Pablo Bolivar.
youANDme is a collaborative project between Berlin based pair Martin and Daniel. They make raw, emotive underground sounds and Martin recently turned out a well received full length album that explored far and wide. They have worked for artists like Moodymann, Radio Slave, Seth Troxler, Lawrence and many others, as well as running Rotary Cocktail and 3 other mysterious labels. Their machine made sound is much loved by those in the know and no doubt will be this new single.
'Take Away' was written in summer 2014 with vocalist Black Soda from South Africa. It came after the pair worked on another track to such great effect that Martin played her an instrumental of this track and she immediately provided vocals for it that gave them both goosebumps.

The track is made from various hardware synths including the Roland Alpha Juno 2 and is filled with feeling. It is built on a bed of pinging drums and coarse claps, but the heaviness lifts with the arrival of Black Soda's breezy, spoken word vocals and some colourful xylophone like melodies. It's a proper underground anthem in the making, frankly.
Then comes Loco Dice with his version. It is typically chunky, with grainy, sheet metal claps, twisted vocals and skewed synths that all make it robust and masculine. Sure to be massive when dropped in the right club, it is a fine bit of work from the boss.
Pablo Bolivar then steps up to remix and flips the track into a more uptempo, gliding house cut with starry melodic patterns, punchy drums and filtered vox. It builds and builds to a peak and then implodes under emotive arps that are dotted left, right and centre, no doubt owning floors in the process.

Tracklist:
A1 Original
B1 Loco Dice Remix
B2 Pablo Bolivar Club Version