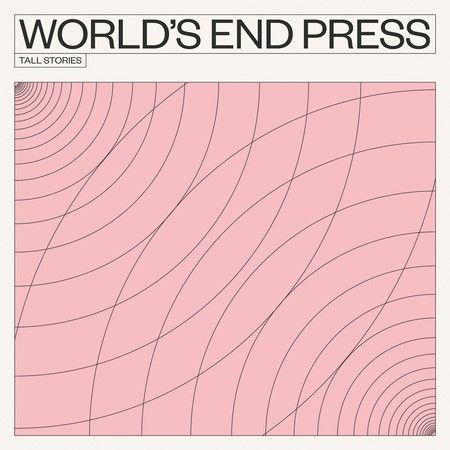 World's End Press - Tall Stories
The delectable, soon-to-be dancefloor favourite offers the first peek at the band's forthcoming EP release of the same name. It sees World's End Press carry on from the forward momentum of previous single 'Spirals (Slide Away)' which burst from the airwaves all summer long, received a plethora of online love, and saw the band edging into a sweatier, grittier, clubbier realm.
Tall Stories the EP, which was self-produced and mixed by Bruno Ellingham (The Maccabees, Delphic, Goldfrapp) and is due for release on September 25 – can best be described as the result of a misspent summer; one spent in lock down in an insulated, bunker-style studio with the PA turned to the max and the lights dimmed. The EP takes its name from the glittering high-rise windows that the band would gaze at on their late night walks home from the studio, and touches on themes of distorted communication, self-deceit, enigma and unconditional love.
World's End Press recorded their self-titled debut album at Massive Attack Studios in Bristol and released it in 2013 to widespread critical acclaim.
The last few years have seen the band touring both nationally and internationally, supporting Primal Scream on their Screamadelica tour, Cut Copy on a North American Tour and Phoenix on their last Australian Tour. Their visceral live sets for Let Them Eat Cake, Meredith, Golden Plains and Falls have left audiences feeling dazed and happy.
'Tall Stories' is due for release on August 28 with the Tall Stories EP to follow on September 25.