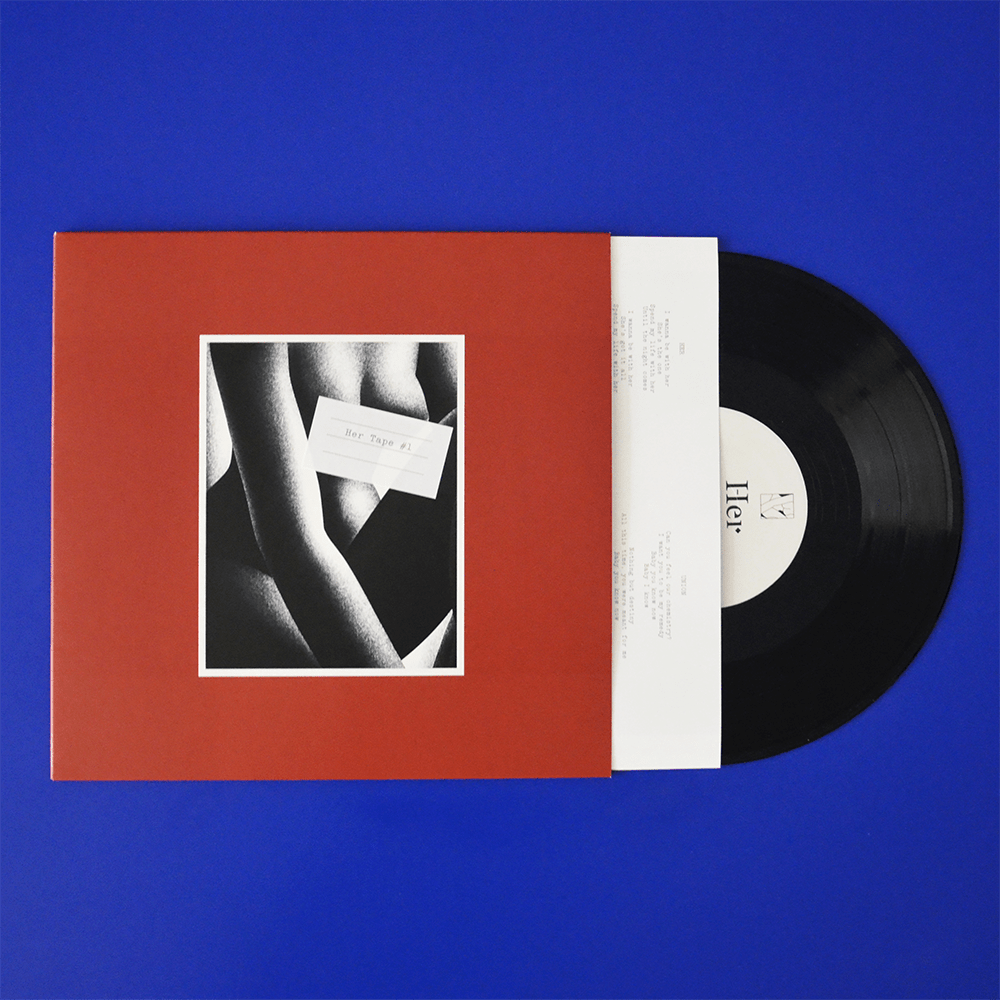 Her - Tape #1
Emerging band Her's debut mixtape is out now on vinyl. This mixtape follows their hypnotic debut track Quite Like, which reached international critical acclaim when they posted it up on Soundcloud. The mixtape will be out digitally January 15th 2016.

Tape #1 encapsulates the word of Her in their signature hypnotic, yet subtle style. Following opening track Quite Like, the standout track Five Minutes offers another tale of sophisticated seduction, a track which was recently supported by Radio 1's Annie Mac. Citing the combination of Frank Ocean, Shuggie Otis, Child of Lov and Aaron Neville as a musical reference, Her have succinctly delivered their unique take on modern charm, romance and the female race.

Lead singers of Her, Victor and Simon envisage to represent all the women who inspired them, but also the incarnation of a duality; "We're trying to achieve 1+1=3, that third person being Her". Victor was born in Germany spent his childhood in Kraftwerk and Can, and Simon his high school years in exile in the United States from where he imprinted the roots of music of Black culture. These various influences shape their songs, immersed into the tormented world current affairs in which they find their sources for lyrics.
Listen back here: www.bbc.co.uk/programmes/b06nn0zq
Live show:
December 3- Transmusicales de Rennes Festival, Parc Expo / Hall 3, Rennes FRANCE