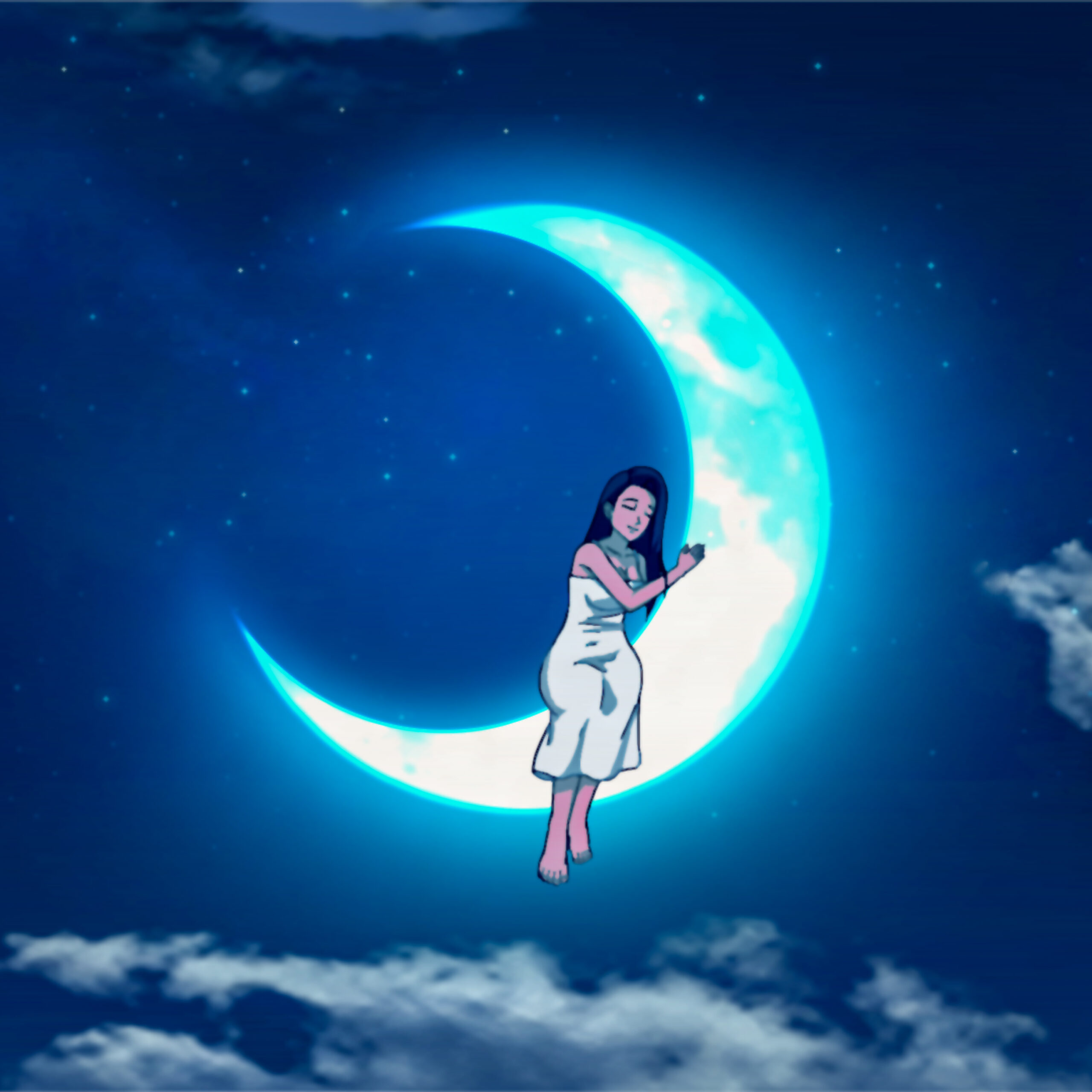 Tara Jam Releases Astronomical Electro-pop Track 'Moonchild'
With her latest release 'MOONCHILD' Tara Jam expresses her love and connection with the Earth's natural satellite. The new track is accompanied by a stunning anime music video that perfectly captures the emotion of longing in 'MOONCHILD'. The celestial song features ambient vocals and delicate harp playing. 
Watch the music video for 'MOONCHILD':
Tara Jam explains the meaning behind her new single:
"Moonchild is a love song I wrote about the moon. I wanted to write about the truth and clarity shared when a relationship is built with her. Although Moon-children are typically people born under the zodiacal sign of Cancer (hence the release date during cancer season), it can be anyone with a strong sense that draws them to the moon and her power. When immersed in the night with no one to share my creations with, I find comfort in her company and guidance. If humans ourselves are made up of 60% of our entities are made from water, and the moon contains the power to control tides, who is to say that she cannot create emotional tidal waves within us?"
Tara Jam composed the ballad on the guitar one night in quarantine while the moon kept her company. Inspired by the moon's presence, Tara began to write about her desire to be at one with the moon. Producer SPVDE (@aceofspvdes) sampled Tara playing the harp with his iPhone on the voice memos application, producing around that, SPVDE added ambient wave sounds creating a smooth and sultry track. The track came together with engineer/producer ZVZ (_laguil) who added fitting drums that effortlessly blended with the melody.
Tara Jam likes to keep herself involved throughout the entire process of her artistic creation and incorporates all that she has learned from songwriting at age 6, to studying for over a decade at the conservatory of music.  As a member of the LGBTQ2IA+ community and being a Persian woman, Tara's views have always been around openness and acceptance. Tara's values are reflected in her faith, being a member of the first monotheistic religion in the world; Zoroastrianism.
Follow Tara Jam:
Facebook / Twitter / Instagram