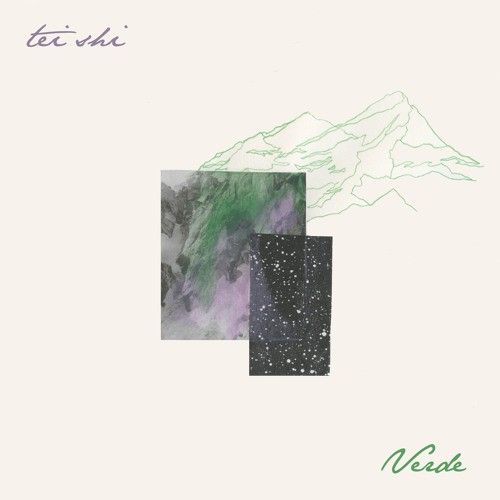 Tei Shi - Tei Shi – Go Slow (Blue Hawaii Remix)
To mark Tei Shi's UK & Europe live debut, which kicks off tomorrow at The Great Escape, Tei Shi has shared an official remix of 'Go Slow', courtesy of Montreal duo Blue Hawaii. The remix, which premiered today on Crack Magazine (for which Tei Shi is the current issue's cover star), combines glitchy beats with ambient soundscapes and soft vocal.
Tei Shi's star has been steadily rising since her hypnotic pop debut EP Saudade and now with the highly anticipated follow up Verde EP, which was released on Double Denim last month. Named as a stand out act of SXSW by everyone including The Guardian, Buzzfeed, Teen Vogue and Noisey, Tei Shi is not to be missed on her forthcoming run of live dates.
UK / European Tour Dates
14.05.15 – The Great Escape 2015 – Brighton, UK
15.05.15 – Beursschouwburg – Brussels, Belgium
17.05.15 – London Calling Festival 2015 – Amsterdam, Netherlands
19.05.15 – Pop Up du Label – Paris, France
21.05.15 – Red Gallery – London, UK
22.05.15 – Dot to Dot Festival 10th Birthday 2015 – Manchester, UK
23.05.15 – Dot to Dot Festival 10th Birthday 2015 – Bristol, UK
23.05.15 – Sound City – Liverpool, UK
24.05.15 – Dot to Dot Festival 10th Birthday 2015 – Nottingham, UK
29.05.15 – Forbidden Fruit Festival – Dublin, Ireland
31.05.15 – Berlin Festival – Berlin, Germany
02.06.15 – O2 Academy Bournemouth – London, UK
03.06.15 – O2 Academy Brixton – London, UK
05.06.15 – Shacklewell Arms – London, UK
06.06.15 – Field Day 2015 – London, UK
07.06.15 – The Parklife Weekender 2015 – Manchester, UK