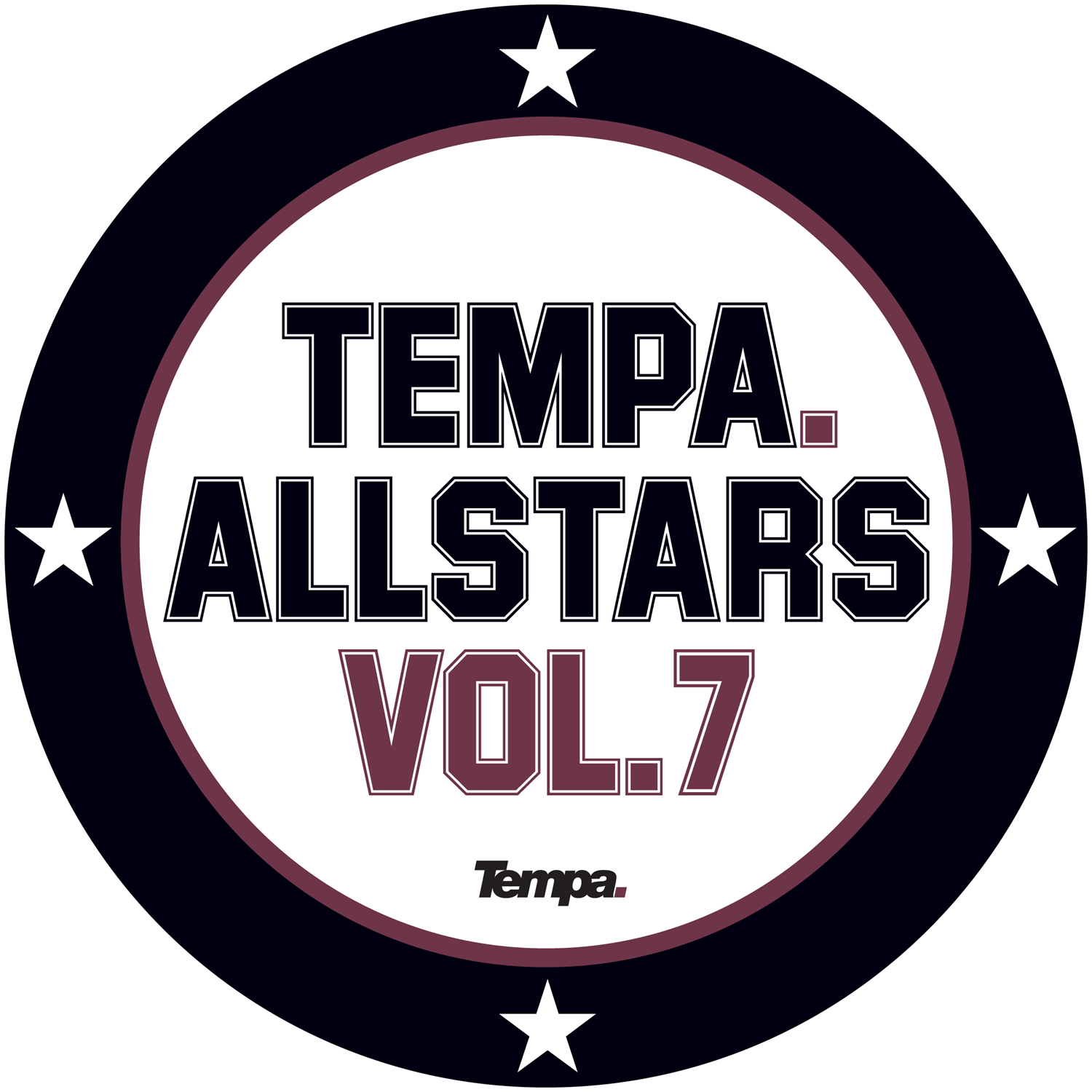 TEMPA – TEMPA ALLSTARS VOL.7
Since its founding in 2003, Tempa's Tempa Allstars series has been instrumental in both defining and expanding the boundaries of the dubstep sound as it emerged from its crucible in South London, and over its history to date it has featured music by many of the genre's iconic producers. The first edition since 2010, Tempa Allstars Vol. 07 offers another potent shot of chestplate-shuddering bass, dancefloor pressure and heavyweight atmosphere from rising artists Wen, Innasound, Batu, Perverse, Alex Coulton and AxH.
The producers selected for Vol. 07 are making music that crosses tempo boundaries, and is instead bound by a shared atmosphere: deeply rooted and sub-heavy, yet still infused with burning rave energy. The music on Tempa Allstars Vol. 07 reflects that diversity of approach. Innasound, AxH and Perverse all offer firey, focused takes on the classic dubstep template. Innasound's 'Step Forward' wanders through a gorgeous, expansive landscape of bleeps and roaring bass, while the peak time halfstep of AxH's 'Nano' hits with the force of an earthquake, its flurries of kicks, toms and percussion rapidly reshuffling around one another in a deadly dance. Perverse's 'Jacobin' is thrillingly minimalist, its grimey machine gun blasts of percussion ringing out into vertigo-inducing empty space.
Elsewhere, Wen, Alex Coulton and Batu draw the same atmosphere of dread into seething techno structures. Wen follows up this year's Parris collaboration on Tempa with 'Push Back', a weaponised voyage through haunted grime atmospheres and deftly swung percussion. In Alex Coulton's 'Equilibrium', the freaked-out shrieks of a dub siren usher in a barrage of tuned percussion and barbed kickdrums. The second 12″ closes with the metallic rough 'n' tumble of Batu's 'Ghosted', a symphony of intricately weighted percussion that builds to a towering, furnace-hot climax.