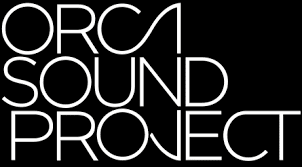 Ten tonnes of ocean-recovered and littered plastic is on the road to Glastonbury
Thanks to Keep Britain Tidy's #LitterHeroes, Orca Sound Project to produce materials for Shangri-La's Gas Tower Stage, which will have walls built from recycled plastic.
Less than one month ago, Keep Britain Tidy, in partnership with pioneering environmental platform Orca Sound Project and Shangri-La, brought an astounding, ambitious and community-driven plan to life, with  a rallying cry to its army of #LitterHeroes in the South West.
Three weeks later and thanks to the support of 100 #LitterHeroes volunteers, the project has hit its target and ten tonnes of plastic, collected on beach cleans and litter picks across the South-West, is now being transformed by Orca Sound Project into the building materials that will form the backdrop to Shangri-Las Gas Tower stage at Glastonbury this June.
The campaign has been supported by schools, community groups, including Keep Britain Tidy's BeachCare groups supported by South West Water, and individuals across the region and has attracted some high-profile backing on social media, including from Muse's lead singer, Matt Bellamy, who shared a picture of himself with one of the 'dumpy' bags from the project on Instagram.
On Saturday, volunteers will join representatives of Keep Britain Tidy, Orca Sound Project and Shangri-La for one final beach clean and celebration of a job well done at Weston-super-Mare before all the collected plastic waste is sent for recycling, supported Exeter City Council.
Keep Britain Tidy Chief Executive Allison Ogden-Newton said: "We have been overwhelmed by the support that our #RoadtoGlasto campaign has received. We gave out 100 of the 'dumpy' bags in less than two days and are still being asked for them now.
"It is fantastic to see the level of support for cleaning up plastic litter across the South-West. Clearly people want to take action to improve the environment on their doorstep and to stop plastic pollution finding its way into our oceans."
Orca Sound Project were just as thrilled to see their vision activated by the UK public. Posey Collis said: "It is incredible to see our idea and strategy being turned into a reality, encouraging people and businesses to use their platforms and creative to galvanise and empower new communities to create change. We are unbelievably proud to have bought this partnership together, to Shangri-La, Keep Britain Tidy and the volunteers who have joined us on the #roadtoglasto2019"
"Music is an accessible vehicle for innovation, a global language transcending culture and generations." Added Orca Sound Project founder Jolyon Klean. "In this current political flux and global crisis there has never been a more necessary time for unity, one tribe that responds to the same beat."
Kaye Dunnings, creative director for Shangri-La, comments: "Shangri-La is overwhelmed with the response to this project and would like to deeply thank everyone involved in this amazing initiative. This is how a revolution starts – with individuals making a difference in their communities and setting a standard for how we treat the environments we live in and beyond, in turn inspiring others to do the same.
"We hope to see real change if we can keep this up; with local people taking direct action to impact on the issues that affect them. The kids are doing it, and now it's time for everyone's attitude towards waste to change. People Power is the answer!"