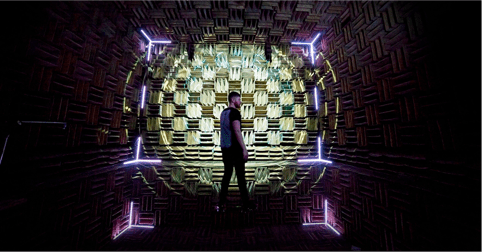 Stream all six episodes of We Speak Music online now
1st May 2019 All six episodes of the docuseries We Speak Music, presented by beatboxer and voice artist Harry Yeff (aka Reeps One), have been released by Nokia Bell Labs and Lonelyleap on the Nokia Bell Labs website and YouTube channel Swissbeatbox.
The free-to-view docuseries, which is an exploration into the human possibilities of the voice, has already amassed over 250,000 views on YouTube alone.
Presented in six short episodes, the series investigates emerging areas of voice and communication beyond speaking in a journey that redefines our understanding of the human voice and its potential. Travelling around the world, Reeps One meets the diverse communities leading monumental advancements in vocal experimentation across the fields of science, technology, academia and therapy.
We Speak Music was created in collaboration with Nokia Bell Labs' Experiments in Art and Technology (E.A.T.), a program that has been running for over half a century to expand artistic expression and technical innovation.
Speaking about the project, Reeps One said, "As the newest E.A.T. artist I stand alongside legendary pioneers like John Cage and Rauschenberg. Going into production, I thought I knew a lot about the human voice and its potential, but nothing could have prepared me for finding technology that gave me the means to musically collaborate with my A.I. twin."
We Speak Music will also screen at Everyman Bristol (15th May) and Everyman Crystal Palace (18th May) as part of the annual Everyman Music Film Festival programme which celebrates the crossover and creativity between the fields of music and film.
https://www.youtube.com/user/Pepouni