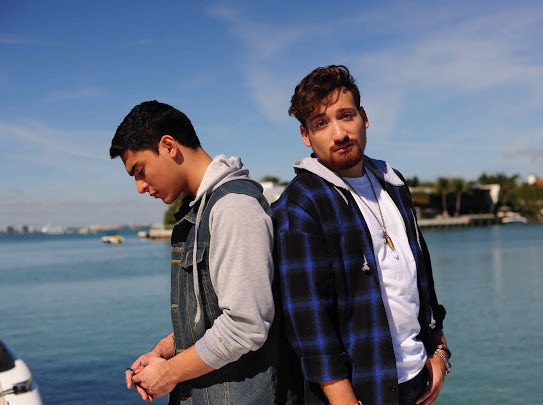 Teo & Jay Drop Their Infectious New Hip-Hop/Pop Combo 'Rogue'
A burst of energy on the scene, Teo & Jay are refusing to be boxed in on their catchy new track 'Rogue'.
Their sophomore release, they continue in style with this bouncy offering, which borrows from trap, hip-hop and R&B to concoct its infectious melody. Beaming with 808 bass hits, delayed synths and guitar plucks, the textural soundscape makes for a lavish listen that allows each genre to shine, and their laid-back lyrics to flow alongside. The lyrics tell the story of a relationship that is still teetering between a bit of fun or serious, and the struggle of the feelings that can come with the lack of a label. 
After meeting at Berkley Music College three years ago, the duo have honed their skills to reach their full potential since they established themselves as a band. Their rollicking debut 'Insomnia' was an instant success, with over 200,000 streams, and their ever-growing fan base has been waiting on tenterhooks for the release of 'Rogue'.
Built on a solid foundation of friendship and impeccable talent, Teo & Jay are destined for big things in 2021.