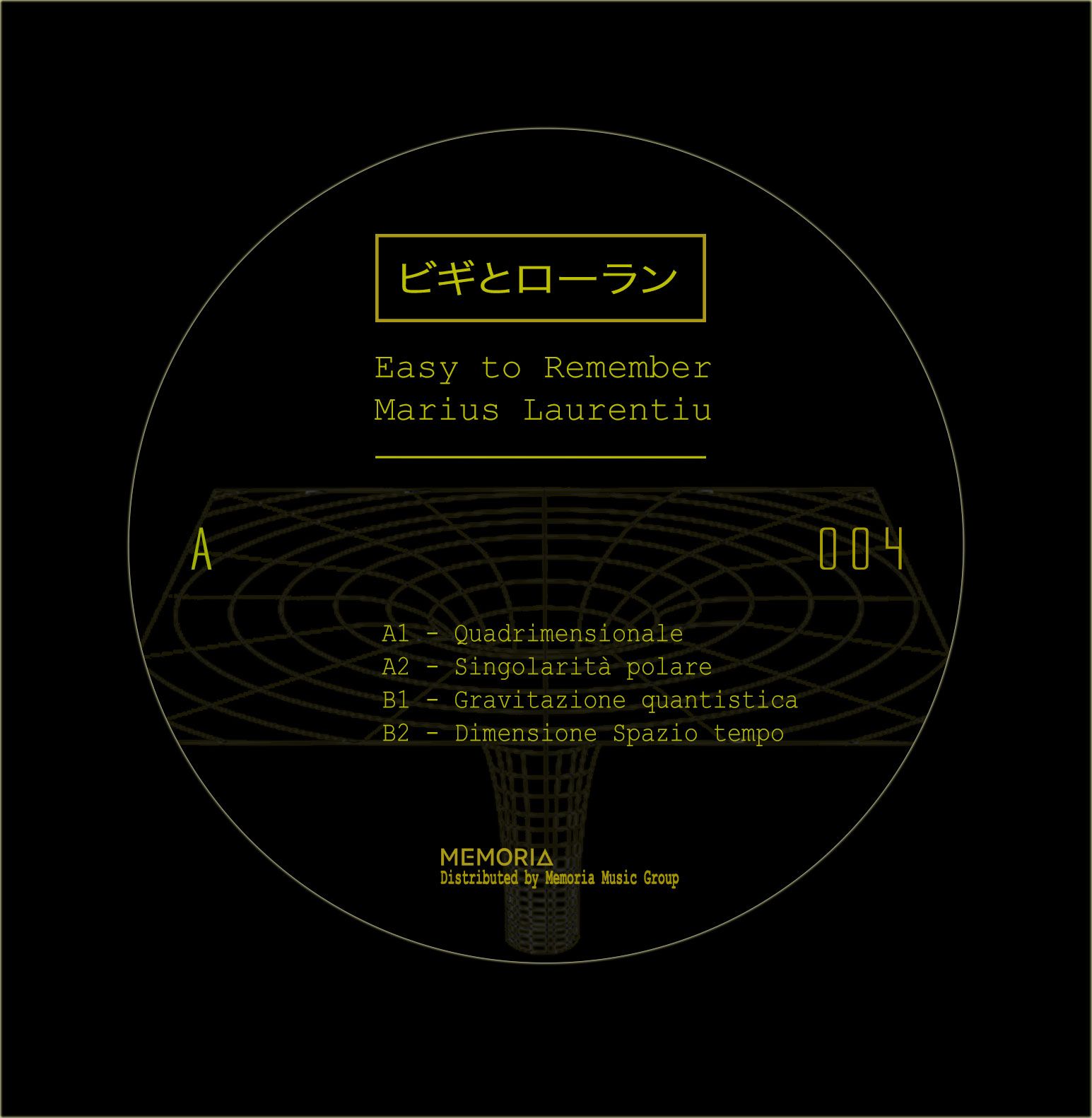 Easy To Remember & Marius Laurentiu - Teorie Dello Spazio Tempo
Late January will see the release a split EP on Italy's vinyl only imprint BAL, coming courtesy of Easy To Remember and label co-founder Marius Laurentiu.
The BAL imprint was launched in 2015 out of Florence by Andrea Bigi and Marius Laurentiu as a vinyl only platform for the pair's minimalistic house and Techno style. Here we see them welcome Unclear Records label-heads Easy To Remember onto the labels roster following their critically acclaimed debut LP 'Pescaiola' in late 2016, alongside two new records from the labels very own Marius.
Easy To Remember take the lead here with two new compositions, the first of which 'Quadrimensionale' sees the pair deliver a percussive led, jazz-tinged offering featuring throbbing subs, spiralling filter sweeps and infectious Rhodes licks before 'Singolarita Polare' embraces a straighter house aesthetic with dusty drums, warm synth swells and stuttering stab sequences.
Marius Laurentiu steps up on the flip-side to deliver two smooth and hypnotic numbers, 'Gravitazione Qauntistica' being the first and laying focus on ethereal atmospherics, modulating percussion and subtle intricacies while closing cut 'Dimensione Spazio Tempo' beautifully wanders for eight minutes through winding synth blips, warm dub chords and swinging rhythms.
Easy To Remember and Marius Laurentiu's split EP 'Teorie Dello Spazio Tempo' is out on BAL 29th January 2017.
Tracklist:
1. Easy To Remember – Quadrimensionale
2. Easy to Remember – Singolarita Polare
3. Marius Laurentiu – Gravitazione Quantistica
4. Marius Laurentiu – Dimensione Spazio Tempo