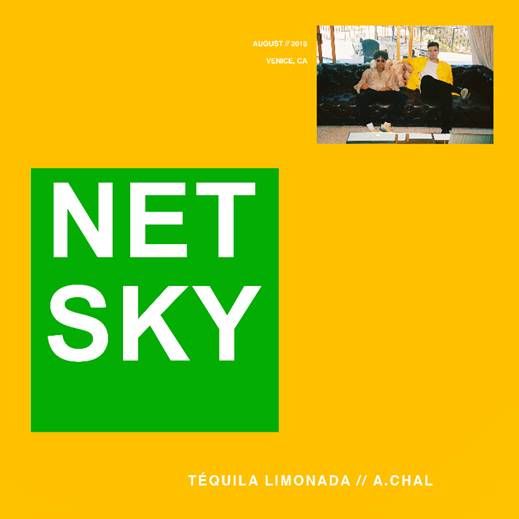 Netsky - Téquila Limonada
Today, award-winning globally renowned electronic music producer NETSKY aligns powers in an unprecedented new partnership with Republic Records, and Casablanca Records. Kicking off the exciting announcement today, NETSKY released his new single"Téquila Limonada" feat. A.CHAL.
NETSKY also announces today an ambitious project that the new trifecta partnership will be rolling out over the next several months. "Téquila Limonada"is the first single from Palmtrees & Powerlines that comes from the in-studio magic between NETSKY & super-producers Stargate. A planned four-hour studio session in 2017 transformed into eight months at the duo's Venice, CA studio, and opened the door to a whole host of global superstar collaborators that has become Palmtrees & Powerlines.
About today's announcements, NETSKY said, "I've set some big goals for myself, and I'm excited to now have such an ambitious team behind me to help achieve them. We're kicking off with "Téquila Limonada" and I'm so happy to have collaborated with A.Chal on this record. Proud to start this new relationship with a song that feels like the beginning of a new era for me."
"Multi-talented DJ/producer Netsky is a true innovator." Says Tor Hermansen of Stargate, "Always true to himself, never one to copy, steering clear of cliches. We've been lucky enough to work with Boris both in the studio and on stage where he´s a true force and a real friend. There are big things ahead for Netsky."
NETSKY will be releasing more music from Palmtrees & Powerlines soon as he kicks off his brightest, boldest, and biggest era yet with Republic Records and Casablanca Records.
"TEQUILA LIMONADA" IS AVAILBLE ACROSS ALL PLATFORMS NOW
Spotify: https://spoti.fi/2KI8V4v
Apple Music/ iTunes: https://apple.co/2AYEDLe
YouTube/ Vevo: https://www.youtube.com/watch?v=vrPfwGwoG3w