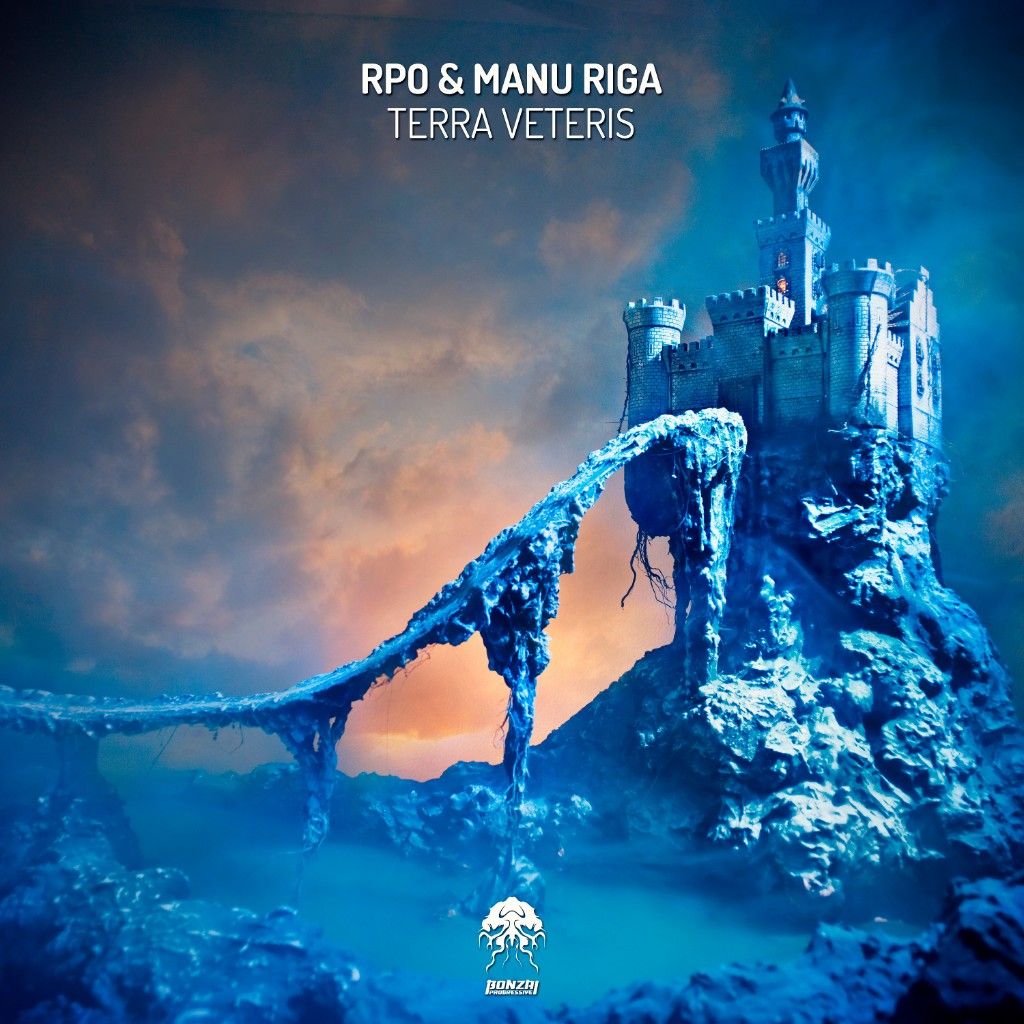 RPO & Manu Riga - Terra Veteris
Bonzai Progressive are back with a new 2-track EP from RPO and Manu Riga who have collaborated to bring us 'Terra Veteris' and 'Still Alone'. 'Terra eateris' starts us off with a dark Techno feel with aggressive synths, and an eery drop blended with a groovy Tech House beat, which will set alight the night sky. Subtle melodies are found in the synths while beautifully crafted pads and strings create colourful textures. The groove continues into 'Still Alone', which is more accelerated with soulful female vocals ofMandy Jones, providing a contrasting the mood of the first track. Tight beats accompany the bass delivering a rhythmic move that will definitely get the floor moving. Cool percussions come through giving the drum section a beefing up while distant arpeggios add an extra dynamic to the sound, giving it a lift in contrast to the deeper elements.

French native Rick Pier O'Neil (RPO) started DJing at just 14 years old, at 16 he already became a sound engineer and built his first home studio. He quickly gained a reputation as a talented artist and travelled to the US where he became embedded into the music scene there. He set up two record labels,Pro Records and Garbage Records and tracks from these labels have been hammered by top jocks all over the world. We've seen several hugely impressive remixes from him on BP over the last few years and no doubt we'll be seeing much more. Manu Riga on the other hand has remained quiet through Bonzai Progressive however this does not take away his talent of producing smooth Techno beats. This trio have made an impressive EP which you do not want to miss out on!
Available on Beatport
https://www.beatport.com/release/terra-veteris/2031149

RPO Online
http://rickpieroneil.wixsite.com/rporecords
https://www.facebook.com/Rick-Pier-O-Neil-Aka-RPO-6874709634

Manu Riga Online
http://manu-riga.com
https://www.facebook.com/Manurigafanpage
Bonzai Progressive Online
http://www.bonzaiprogressive.com
https://www.facebook.com/bonzaiprogressive
https://soundcloud.com/marnikbonzai
https://www.youtube.com/user/bonzaiprogressive