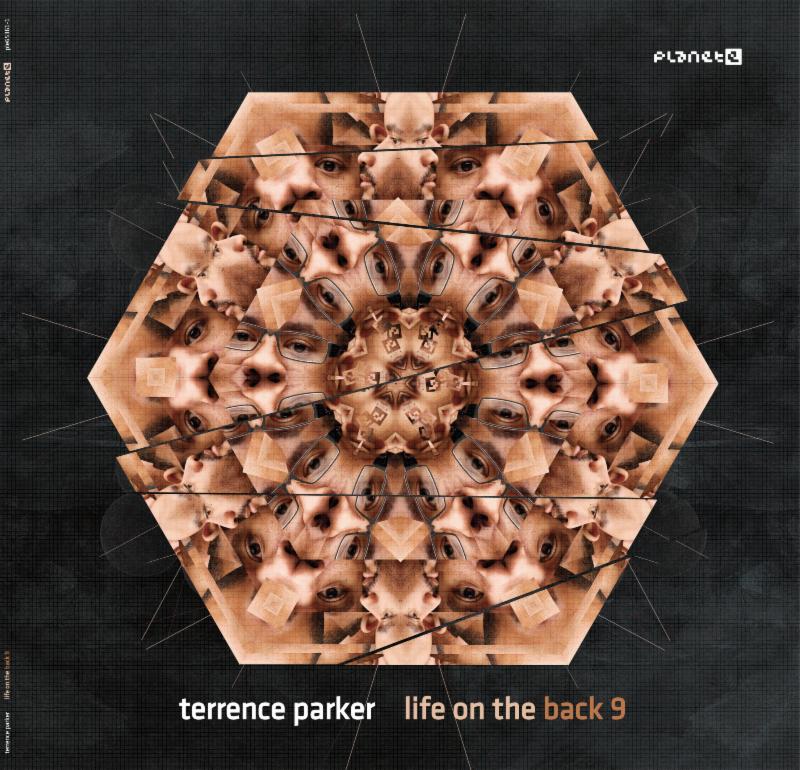 Terrence Parker – Life On The Back 9
Terrence Parker, a native of Detroit and a man who lives and breathes Detroit House Music, releases his third artist album on Planet E – 'Life On The Back 9'.

"This album is about moving forward through hard times in life to see something beautiful on the other side of difficulties." – Terrence Parker

Detroit has been credited as one of the Soul Music capitals of the world, spawning legendary artists like The Four Tops, Marvin Gaye and Diana Ross. In the mid 1980s, Detroit's Underground Music Movement brought rise to artists such as Derrick May, Juan Atkins, Carl Craig, Kevin Saunderson, Blake Baxter, Eddie 'Flashin' Fowlkes, UR, Jeff Mills, and a host of others. But unlike the aforementioned, Terrence Parker has established himself as a producer, remixer and DJ of the classic sound of Detroit House Music, and is known as the pioneer of the music genre known as 'Inspirational House Music'.

As a DJ, Terrence Parker (known to many as 'TP') has become legendary for his quite uncommon yet skillful turntablism style of playing House Music. TP has also become widely admired because he uses an actual telephone handset as headphones; causing some to give him the nick-name, "Telephone Man".
Since 1988, Parker has released more than 100 recordings on labels including Studio!K7 and Systematic and has had top 20 hits with his songs 'Love's Got Me High', 'The Question' and albums like 'Detroit After Dark'. A well-respected remixer, his remixes include releases on underground imprints Saved, D-Edge and artists including Kenny Dixon Jr., Wyclef feat Akon, Beyonce & Shakira, Kanye West, Christina Aguilera, Shaun Escoffery and more.

Direct from Detroit, 'Life On The Back 9' is inspirational house music down to its soul. From the energetic yet soulful opening track 'Finally' (Baby Be Mine), released on Planet-E in 2013, to the melodious, groovy basslines, piano riffs and high synths of 'Night Light', to the forward pushing, make you dance 'Saved Forever', to the bumpin' 'God He Is', to the funky tech instrumental 'Spiritual Warfare', to the grooved out melodic 'The Friend I Lost' to 'Hiding In Your Love' – all about getting lost in dancing to the music (dancing is a form of worship), to the pause and reflect 'Selah Interlude' to 'My Virtuous Woman' – inspired by a very special lady in Terrence's life, to the pumping 'Open Up Your Spirit' to the intensity of 'Pentecost' and finally the uplifting 'The Back 9' a song dedicated to Parker's father, who gave him inspiration when he needed it the most.
"The title of the album "Life On The Back 9" was inspired by something my father said to encourage me while I was down going through an extremely difficult period in my life. my father told about one of his golf games where the first 9 holes (also known as the "front 9") seemed to be the worst he had ever played. It was so bad he felt like packing his clubs and leaving the course. However my father paused, prayed, and decided to finish the game. As he began playing the last 9 holes of the course (also known as the "back 9"), he could see gradual improvement in his game as he advanced each hole. By the end of the game my father had done so well he won the entire match. My father then said to me, "Terrence if you think of your life as a game of golf, perhaps the front 9 did not go as you had liked. But don't give up because you still have the back 9." – Terrence Parker

Tracklist:

1. "Finally (Baby Be Mine)"
2. "Night Light"
3. "Saved Forever"
4. "GOD HE Is"
5. "Spiritual Warfare"
6. "The Friend I Lost"
7. "Hiding In Your Love"
8. "Selah Interlude"
9. "My Virtuous Woman"
10. "Open Up Your Spirit"
11. "Pentecost"
12. "The Back 9"

www.planet-e.net
www.terrenceparkermusic.com
www.facebook.com/OfficialTerrenceParkerMusic
www.twitter.com/terrenceparker