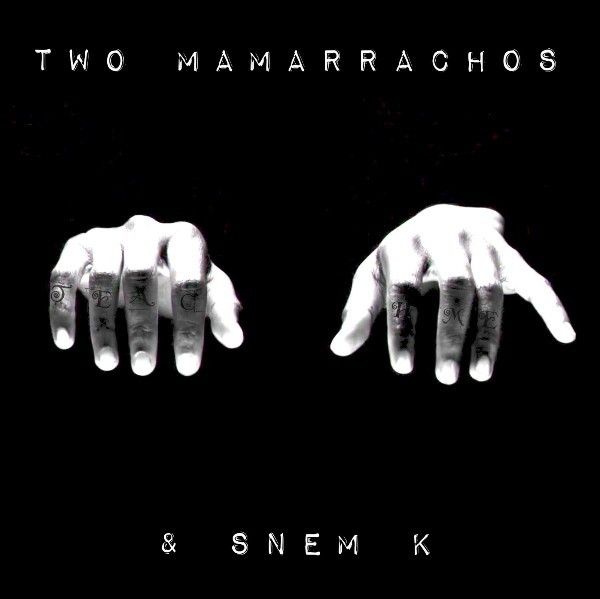 The 2 Mamarrachos – Teach Me Remixes
DJ/producers Dr Beat & Borja Campion are The Two Mamarrachos otherwise known as T2MM. Dr. Beat real name Jaime Sagastibeltza from Spain, started his DJ journey in the middle of acid house, switched to the balearic sound. Moved to England, worked with the Clueless System Crew dropping techno at underground parties and raves across Europe. Landed in Ibiza and played house music at Amnesia, Priviledge, KM5. Dr Beat released promo vinyl "Mediterraneo", a track DJ Harvey featured on his "Beach to the Bar mix" compilation.
Fast forward and Dr Beat joins forces with Borja Campion, a music visionary and vinyl junkie also from Spain, a perfect fit and so The Two Mamarrachos are born. Working their magic on remixes and productions across the globe, showcasing on endless blogs and labels including Aor Disco, The Hype Machine, Raketa 4000, Digger´s Re-Edits, World Class Disco Club, Delicieuse Musique to name a few.
Borja Campion has released music on Eskimo Recordings, is it Balearic?, Magic Wand, Disciple of Groove.. all speak highly of his impeccable skills, taste and style. Borja's material has been remixed by Sunshine Jones from Dubtribe Sound System, Ilya Santana, DJ Harvey and collaborated with the likes of Simon and Garfunkel, Deep Purple, Tim Buckley, and Gilbert O'Sullivan….proving that these two artists can work with any level of talent and genre of music.
The remix package Teach Me is a force to be reckoned with in demand French producer Damon Jee, who toughens the original with bleeps and great synths. Italian genius producer of the moment Rodion, gives the track a low slung analogue hypnotic groove. Reverso 68's Pete Herbert & Phil Mison take the original down to the beach, grab a cocktail and dance until the sun comes up on their great balearic reconstruction. Whilst DFA's Factory Floor spotlights a dark electronic sound, completing this mix package in superb style.

2015 sees Nein Records go from strength to strength, releasing their first label compilation in June with a supporting tour soon after. The Two Mamarrachos will be included on the line up, and have cemented their place with the Nein family roster.
The Two Mamarrachos feat Snem K release "Teach Me" digital format only, available from all major outlets on Nein Records 30th March.