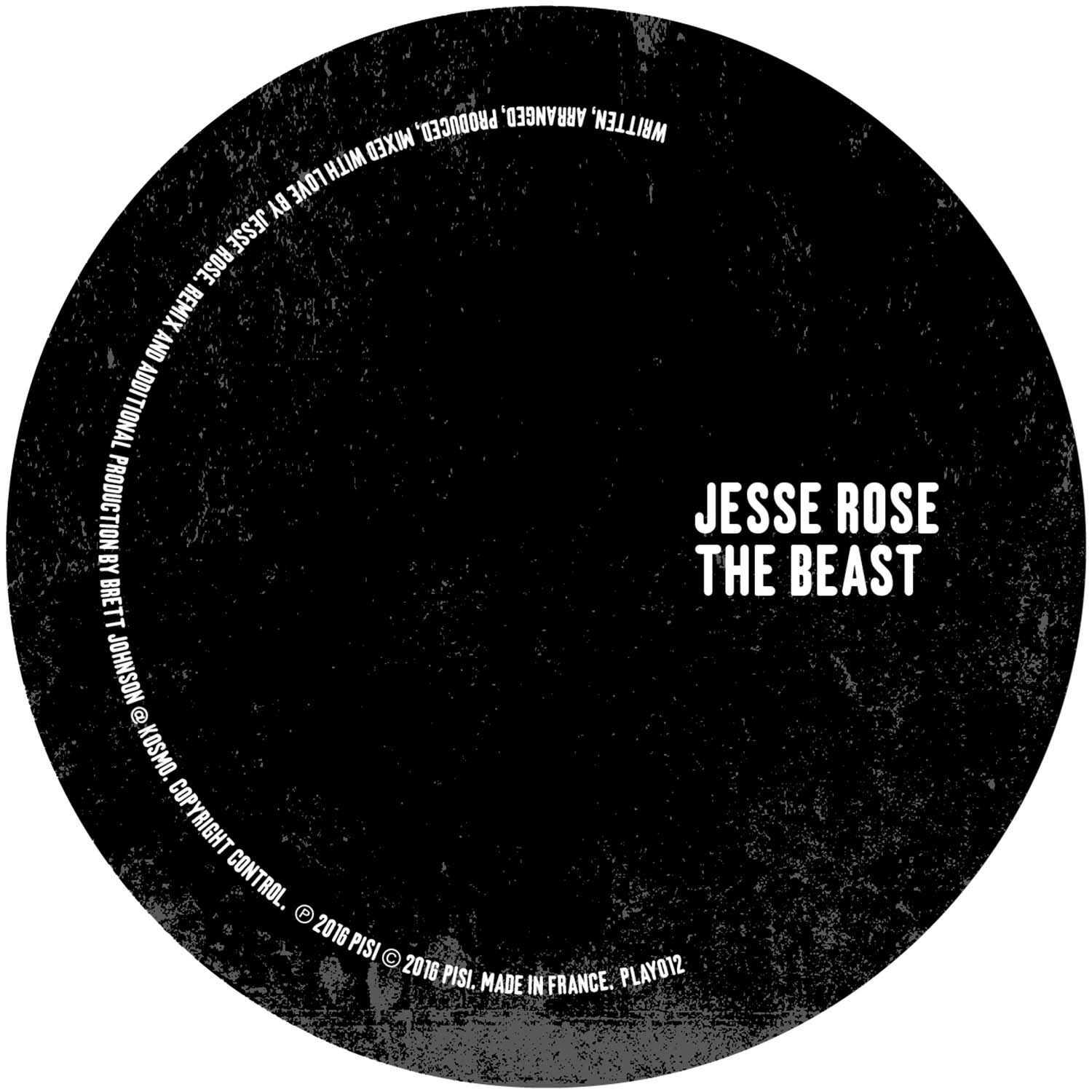 Jesse Rose - The Beast EP
Esteemed and highly respected house music DJ, remixer, producer and acclaimed label boss Jesse Rose is next up on Seth Troxler's Play It Say It imprint with the a stellar new release in the shape of 'The Beast EP'. The Barcelona / L.A. based Londoner offers two powerful tracks, whilst influential US producer Brett Johnson remixes in fine style.
Jesse Rose has been a pivotal dance music figure in his long and storied career. From holding down a residency at the revered Panorama Bar in Berlin to putting out an esteemed entry in the fabric mix series via countless remixes (of everyone from Underworld to Kendrick Lamar) and trend setting EPs on labels like Classic, Get Physical and most recently This and That, he has really done it all. In addition he has also headed up his own Play It Down label and as such has been responsible for bringing through numerous new and exciting talents.
Rose, who has featured on key dance magazine covers and played the world's top clubs and festivals many times over, has also collaborated with everyone from Switch to Leon Ware, has been sung about by Hot Chip, has been inducted into Pete Tong's BBC Hall of Fame, has turned out a memorable BBC Essential Mixes and much more besides. Once thing is for sure, then: when you see or hear the name Jesse Rose, you know it is an assured mark of real quality.
Already getting played by the likes of Oliver $, Davide Squillace and Riva Starr, one track from this excellent new EP, 'Black Twitter,' has been described by Claude von Stroke as a "massive track for me, (it) has the whole crowd whistling every time I play it," so when coupled with Rose's currently high flying remix of Michel de Hey on Rejected, you have all the proof you need that he is as in demand as ever.
Opener 'The Beast' is further testament to that fact. It is a fat bottomed house track with a wonky bassline, loopy subs and curious synth sounds all making for a freaky affair. Melodies rain down the face and the whole thing is perfectly mischievous and playful. Next up 'Black Twitter' is more direct and striking, with crisp hits, hard hitting drum loops and skeletal percussive patterns. Smart use of filters and a great arrangement make it full of promise and punchiness, and when it drops it doesn't take much to imagine whole clubs, warehouses or festival crowds going wild.
Stepping up to deliver a killer remix of 'The Beast' is US production heavyweight Brett Johnson has an accomplished discography that takes in labels like Classic Music Company, Magnetic, 20/20 Vision, Get Physical, Visionquest, Freerange, Cynosure, F-Communications and more. Aside from a busy remix schedule, Brett is currently releasing his music on the labels such as Edible, Classic Music Company, Cuttin Headz, Holic Trax and a few select others. Here his sterling remix is a smooth and seductive number with a left of centre feel in its smeared chords, barrelling beats and alarm-like synth sounds and is a perfect counter point to the original.
Inventive and off kilter as ever, few producers make music as characterful as Rose as this EP proves once more.
Tracklist:
1) A1 The Beast
2) A2 Black Twitter
3) B1 The Beast (Brett Johnson Remix)