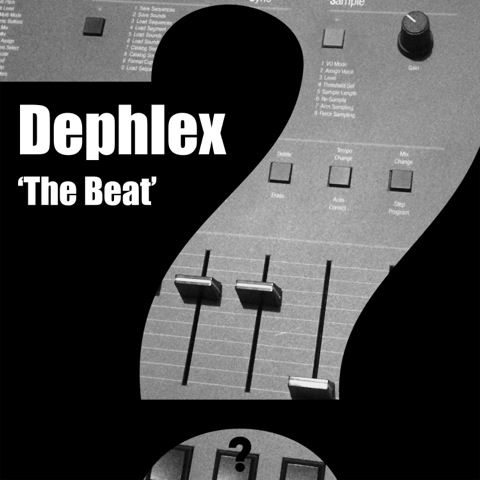 Dephlex - The Beat
London producer, Dephlex makes his debut on Clueless with 'The Beat', a chunky bass driven, four to the floor club monster. Pitched vocals, an addictive groove and jacked up drum beats make this a solid next release for the burgeoning label who's constant Traxsource presence is paving the way for it's tastemaking music.
With years of experience, Dephlex started his musical journey as one half of Abdullah Flex, a dubstep duo in which Dephlex provided live vocals. Their dub heavy debut, 'Tell Me' was published by EMI for the Beaterblocker compilation and was described by Wired magazine as 'Elephantine'. 'Tell Me' featured on Mary Anne Hobbs' Radio One show, and tracks such as 'Skankout Flex', 'Knite Rydar' and their bootleg of 'Beat It' were supported by Bobby Friction and Nerm on BBC Asian Network and 1Xtra. As a solo producer, 2014 saw Dephlex's first EP 'All Night' drop on Faite Leur Des Disques, alongside a collaboration with Alias Rhythm on Seamless Recordings, followed by Dephlex's remix of Yotto's 'All I Want' which gained Radio One support from Danny Howard. Releasing EPs and singles on SoSure Music, Tropical Velvet and a more recent release on Kolombo's LouLou Records, Dephlex is now preparing for a busy year ahead with some well deserved attention.
Hitting all the right places with 'The Beat', Clueless is proud to present this debut from Dephlex – he certainly has a clue!
https://soundcloud.com/dephlex
https://www.facebook.com/Dephlex/?fref=ts
https://soundcloud.com/cluelessmusicofficial
http://www.clueless-music.com/