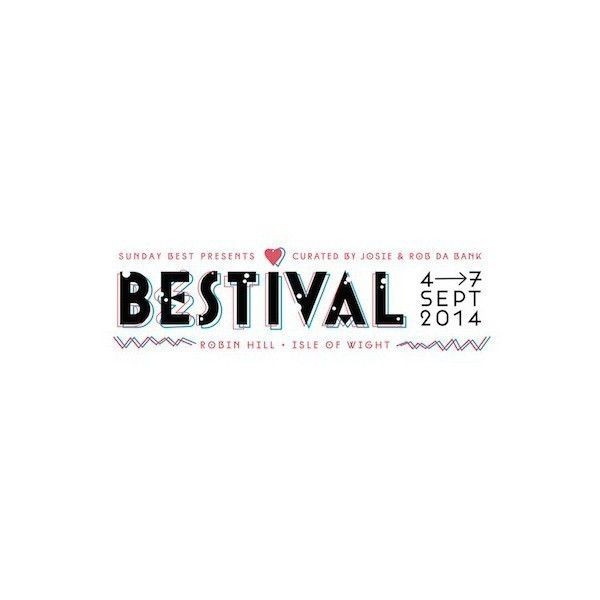 The Bestival Countdown is on and the Castaways Keep Coming
The Bestival countdown is officially into MAJOR EXCITEMENT territory with just one week to go until we're dancing ashore for a monumental Desert Island Disco. We've got EVEN MORE castaways joining us across more than 20 stages, mega soundsystems and insane sideshows, adding to the 24-hour escapist joys and mind blowing non-stop parties at Robin Hill from 4-7 September. But beware, the last remaining tickets for our 11th jamboree are really flying out of the door, so if you want to get shipwrecked with us, you're going to have to get those tickets now, while you still can!
Chief castaway Rob da Bank says: "Oh my goodness, a week to go and we're onsite whacking in scaffold poles, erecting tents, hoovering up cowpats, testing sound systems, laying trackway, marking out campsites, and most importantly, mowing the grass where the biggest disco ball in the world is going to sit before its raised into space on Sunday! A few key acts still coming onboard including my personal fave of 2014 the amazing SohnŠ see you next week Bestivalites!"

Yes indeed, with just six days to go, we're adding a host of playas to our already colossal line-up too, including eminent 4AD type Sohn, whose critical acclaim has made him a must-see for all, plus Besti-faves Lucky Elephant, Beans on Toast, Shed, Years and Years and The Dollymopps who will all be gracing the Big Top stage. Thursday night at the Big Top will also see some very special Wall of Sound 20th Anniversary Back to the Phuture action with celebratory sets from Wall of Sound kingpin Mark Jones, the mighty Reverend and the Makers, Ekkoes and Kids on Bridges.
Commenting on the Wall of Sound's 20th Anniversary celebrations in the Big Top, Mark Jones said: "It's an honour and pleasure for Wall of Sound to go Back to the Phuture at Bestival this year. The last few years have been great opening the Big Top with amazing artists and this year is very special. To get the label to this graph point was always my objective… lets have some FUN FUN FUN".
We've also got new Main Stage behaviour from Too Many T's, New Build and Goldierocks, plus our super-fresh new music stage Invaders from the Future will have sets from Astronomyy, Beaty Heart, Ergo, Rage on Gold, Mr.B The Gentleman Rhymer and Rag N Bone Man. Multi-talented music machine Paul Woolford has been added to the gargantuan line-up for The Port, while Bugged Out's Johnno and House of Disco will be joining the Bollywood line-up alongside Park Ranger, who joins Bicep's takeover.
There's an enormous bandstand line-up that's worth checking out right across the weekend, led by Kwabs and MALKA, and Temple Island's DJ numbers will be swelled by Kry Wolf, Aldo Vanucci, Hadda, Taches, Idiot Savant and Monkeylove Stunt Team – Taking Care of Business! Our brand new Reggae Roots stage will be joined by DJ Nipsey, Richie Phoe and Dapper Dan and The Aperol Spritz Social has new additions led by House of Disco and JFB.
The Matua Sessions are gearing up to be an utterly epic part of the Desert Island Disco with live sets from Deers, Hockeysmith, Ady Suleiman, Gorgeous George, Paper Boats, IYES, Cloud Boat, MALKA, Fake Bush, Immigrant Swing, Jenova Collective, John Fairhurst, Plastic Mermaids, Our Mother, Molly Beanland, and Princesses and DJ sets from Dan Le Sac, Peter Callard, Chris Coco, Goldierocks, Ro$$ Kemp, Jim8track, Dapper Dan and Ollie Munts.
And finally, as previously mentioned, The Order of Never Hide with Ray-Ban will be joining us at Robin Hill and they'll be soundtracked by a pantheon of DJ greats including Nicky Holloway, Tythe, Phil Mison, Sombrero Sound System, Warm DJs, Jim8Track, Thomas Urv, Rev Milo and Roy The Roach.
BESTIVAL TICKET LINKS & INFORMATION:
www.ticketline.co.uk/bestival-tickets / 0844 888 4410

Adult Ticket with entry from Thursday 4th September – £195
Student Ticket with entry from Thursday 4th September – £180
(For full-time students only. Valid NUS or ISIC ID required at the box office. No other student ID accepted)
Teen (age 13-17) Ticket with entry from Thursday 4th September – £127
Child (age 12 & under) Ticket – Free (but you must obtain a ticket)
Caravan Tickets: £101 (per vehicle)
Campervan Tickets: £90 (per vehicle)
Advance Car Parking – £15

All Tickets:
– will incur a booking fee.
– there are no Day Tickets.
– incur a £1 donation to the Isle Of Wight Youth Trust*.

THE ISLE OF WIGHT YOUTH TRUST CHARITY DONATION
*This year we are adding on a £1 charity donation onto all Bestival tickets. The money raised will go directly to the Isle Of Wight Youth Trust (Reg Charity no. 1087163) to help fund their fantastic work offering counselling and support to young people aged 25 and under on the Isle of Wight. The Bestival Foundation is also a proud supporter of the Youth Trust.

Travel: Book Now For Best Early Prices
Wightlink – www.wightlink.co.uk/bestival / 0871 376 1000
Red Funnel – www.redfunnel.co.uk/bestival / 0844 844 9988
Hovertravel – www.hovertravel.co.uk/bestival2014 / 01983 811000
Big Green Coach – www.biggreencoach.co.uk/bestival

www.bestival.net / facebook.com/bestivalfestival / Twitter: @bestival