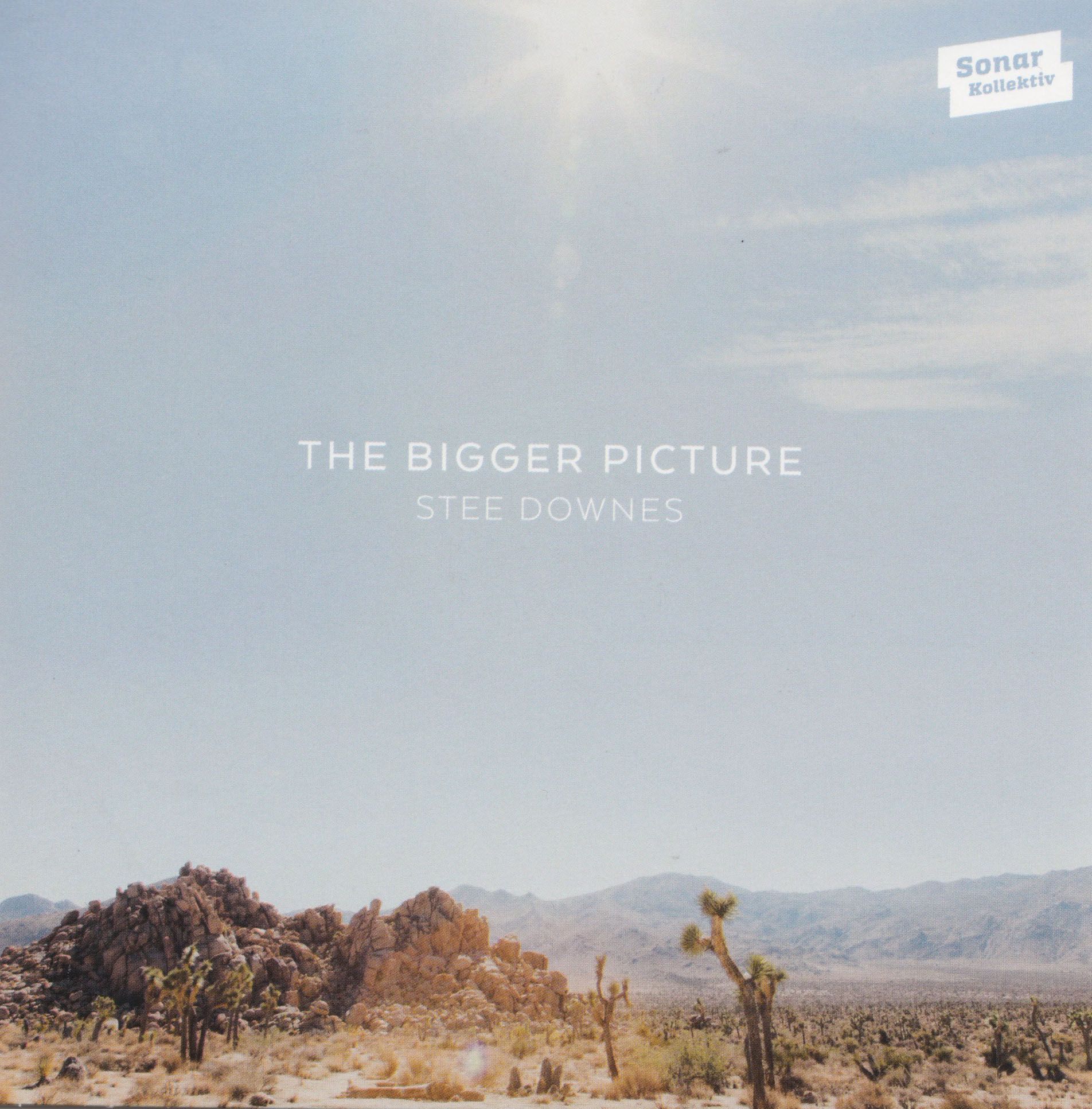 Stee Downes - The Bigger Picture
Eight years after his debut album on the label, Dublin born, Amsterdam based vocalist Stee Downes is back with a long awaited follow up. Entitled 'The Bigger Picture', the eleven track affair is another hugely expressive and emotional roller coaster that sees Downes working his magic with additonal production from Chasing Kurt member Pascal Blanche.
Over almost the last decade, Downes has become one of the most in demand modern house vocalists. He has leant his distinctive tones to more than 70 EPs and has credits on labels like Solid Grooves and Mother, 4Lux and of course Sonar Kollektiv, where he returns now with some of his finest work to date.
The album launches with 'Big Mistake,' a delightfully carefree, slow motion house groove with Downes in uptempo mode and delivering with real pop appeal. The deeper, more purposeful 'Never Good Enough' is heavier and more vulnerable, and Downes' pained vocals only add to that feeling.
Elsewhere there are summery and codeine paced sing alongs like 'Lock & Load' that will sound perfect at outdoor festival stages, more upbeat and club focused numbers like 'Always on My Mind' and delightfully heartfelt, clean and joyous numbers like 'Holdin' with its colourful arps, lithe vocals and bold drums.
Proving he can do just about any style, the second half of the album has big synth smears and subtle funk gold in the form of 'Life' and peak time gems like 'All Over The World,' which is a fresh and modern house anthem that reminds us that dance music can still have proper lyrics and real messages.
The delicious but darker 'Dignity' is a real hip swinging jam with melodies raining down its face, 'Dont Give Up On Hope' is tender and vulnerable and 'I'm Getting On' is a prime candidate to cross over into the mainstream with its sunshine vocals, old school chords and foot stomping drums. Ending on the echoing, downbeat menace of 'Lost Sight of Love,' Downes completes his album with a very real sense of tension.
Few in dance music have the breadth and depth to their voice of Downes, and when paired with his interesting writing and broad production palette, it all adds up to an essential second full length offering.
Tracklist:
1. Big Mistake
2. Never Good Enough
3. Look And Load
4. Always On My Mind
5. Holdin
6. Life
7. All Over The World
8. Dignity
9. Don't Give Up Hope
10. Getting On
11. Lost Sight Of Love