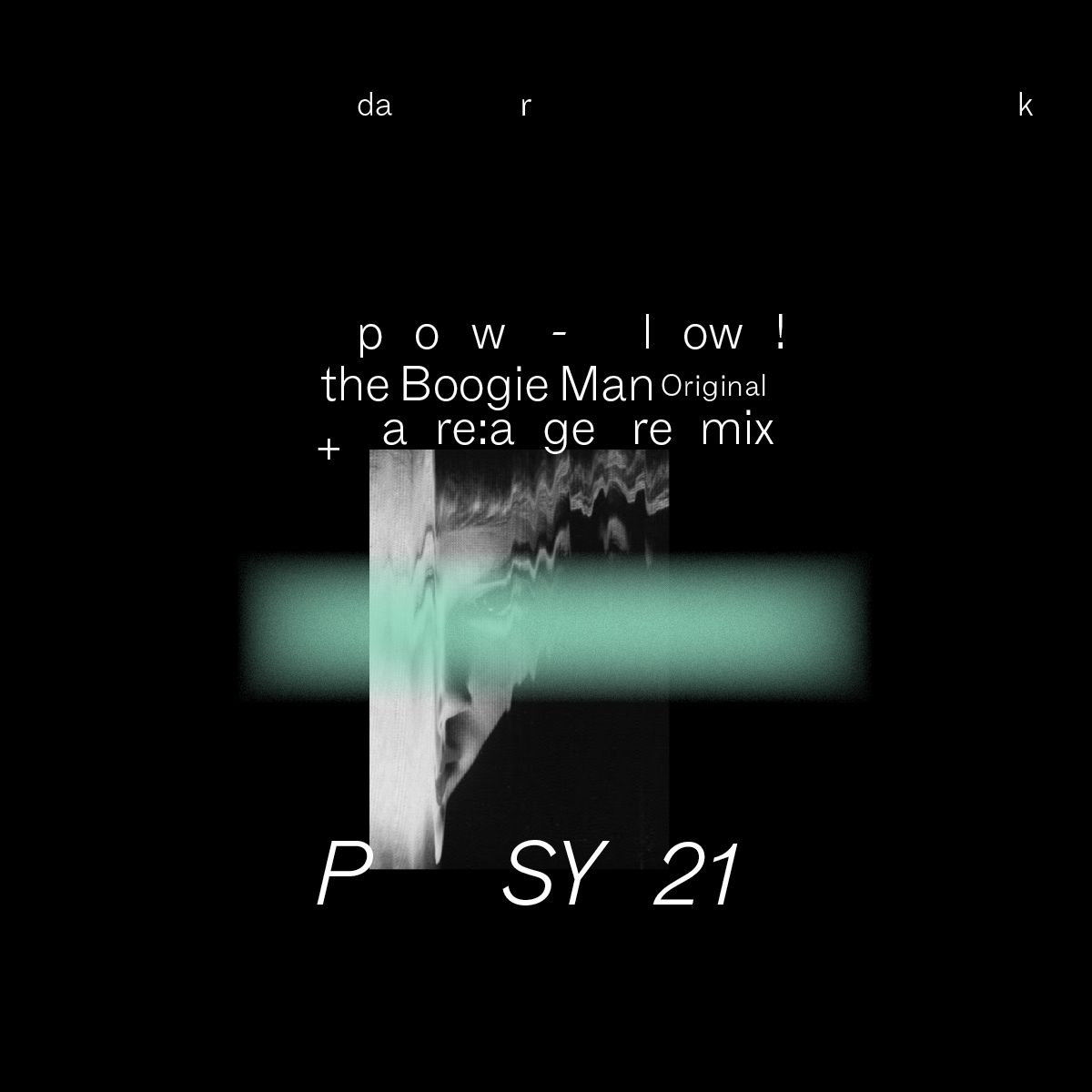 Pow-Low - The Boogie Man
Now into its tenth year, the ever-eclectic PSYCLE. label welcomes Swiss-Italian Pow-Low for a new single that gets backed by a remix from Zurich's Are:Age.
Pow-Low is a student of jazz star Pierre Favre, has been playing live since 13 and releasing music on vinyl since 17. He is skilled on the synclavier system, has worked at the legendary Record Plant studio in Hollywood and as in-house engineer at South Africa's Bop-Studios, and has mastered a Peter Gabriel record as well as producing huge thrash metal act Coroner. On top of this he runs his own event Hertz, which has welcomed many big dance acts, and has been resident at various key clubs in Zurich.
Following on from his remixes of Double Barrelled earlier in November, he now serves up 'The Boogie Man.' It's a deliciously deep mid tempo house track with wet claps and warm, skewed Moog licks. Sci-fi melodies rise up through the mix between seductive whispers, and the whole thing exudes real cool. Various pads and synth riffs also add futuristic colour and help sink you further into a state of hypnosis.
Are:Age is a young producer from Zürich, regular at the famous Hive-Club and besides PSYCLE. he has released on Baroque and Babylon Records. His remix is trippier and more upright but just as atmospheric. It's a real funky little shuffler that will wake up an early evening dance floor or keep a late night party locked into the deepness.
Once again PSYCLE. has come correct with two truly tasteful house tracks here.
Tracklist:
1. The Boogie Man (Original)
2. The Boogie Man (Are:Age Remix)