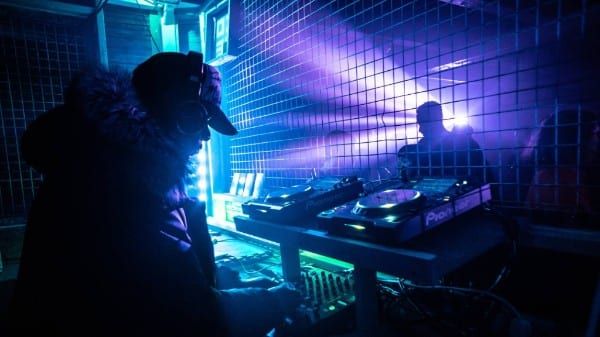 The Cause announce techno weekender
London's new independent dance venue push Berlin based talent across three days of techno events
From Friday 27th – Sunday 29th July, London's The Cause announce a techno weekender. Accessing some of Berlin's best talent throughout the three day showcase, Ellen Allien joins for a three hour set as part of a BPitch Control Showcase alongside label mate Garry Todd. Saturday see's a sunny 16 hour Midsummer Block Party with Perlon and Club De Visionaire associate Binh closing the party with a three hour set. Sunday welcomes a 12 hour outdoor day and night party with The Analogue Cops, founder of Berlin's Restoration Records.
BPitch Control, owned by Ellen Allien takes over The Cause Friday 27th July for a label showcase. The DJ, musician, label manager and creative all-rounder, Ellen Allien has carved out her own space in all these roles, creating her own unique musical universe. Joined by the UK's own Gary Todd, both will be spinning 3 hour sets until close at 6am for a musical lecture of epic proportions. This is a very rare opportunity to see Ellen perform in a 400 capacity room. Using the custom built sound system, this will be something special.
The Cause opens its doors on the Saturday as part of it's summer block party series. Utilising two separate outdoor spaces, The Midsummer Block Party will start outside and slowly creep in as day turns to night withBinh closing the main room. For someone that keeps a keeps a low profile, he's currently one of the key names in house and techno at the moment. A Sagittariun, a Bristol based fast riser who's associated with Hypercolour, Elastic Dreams and SecretSundaze labels will also join.
Sunday 29th kicks off sharply at 12pm for those rolling through in The Cause's open air terrace. This 12 hour day and night event will feature The Analogue Cops, who are some of the last defenders of vinyl. Now residing in Berlin where they impose the message of pure analogue techno to the rest of the world. Also playing are Simon Lynch and Lela, two members of the immense London Modular Alliance who recently shared the bill with Ricardo Villalobos at Fabric and run the hugely respected shop in Hackney Wick that sell synths to Thom York.
The Cause is based in an old car mechanics depot in Tottenham now part of Down Lane Studios, the 600 capacity space features the only custom-built Core sound-system install in the world and works with mental health charities to raise funds.