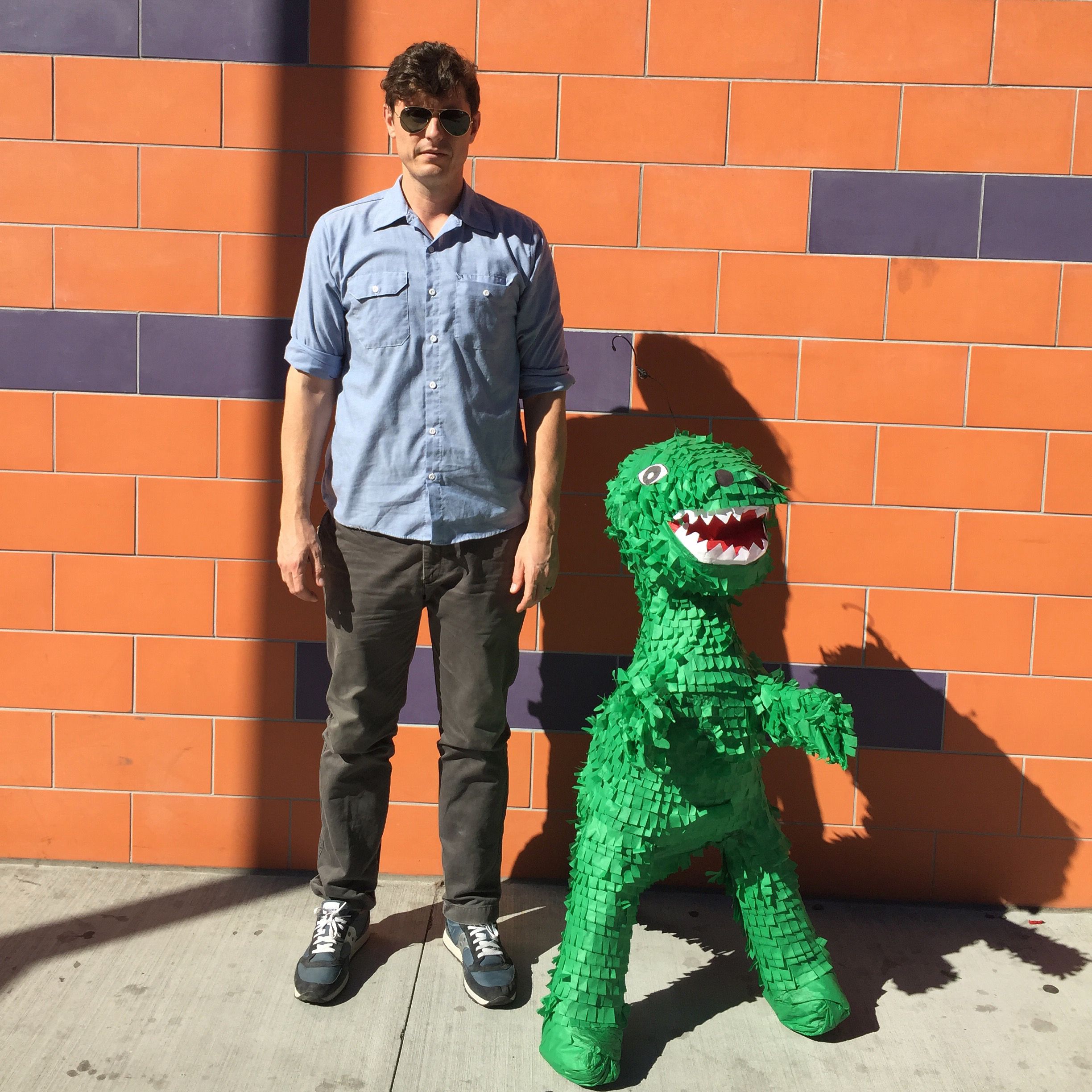 The Ceiling Stares Blends Indie & Electro On New Single 'Mouthbreather'
Blending an intoxicating blend of both Indie-Rock and Synth-Pop, of both modern and classic sounds, US solo artist The Ceiling Stares has built a reputation for his unique brand of Indie infused Electronic music. Self professed as a multi-genre artist making a blend of psychedelic pop, scrappy synth rock, indie dad rock, ambient downtempo, and heavy soul, his unique sound has already seen him gain acclaim across a number of tastemaker music sites. Now back with the new single 'Mouthbreather' taken from the hotly anticipated new album 'Natural Flavours', The Ceiling Stares is once again showcasing his talent for creating distinct, experimental and yet accessible soundscapes and reverent, witty lyricism.
Encompassing elements of the likes of Kraftwork as well as Talking Heads, 'Mouthbreather' brings together punching beats, twinkling synths with swelling organ and bouncing bass lines to create a funk laden backdrop packed with innovative instrumentation. Using his direct, biting vocal delivery to pull the track forward with memorable hooks and a stylistic, tense tone, the track is both upbeat and cutting in equal measure. \
Speaking on the new single The Ceiling Stares said:
"Mouthbreather acknowledges how we deal with insecurities and daily humdrum, but with a slapping beat and hook to get you to dance out of your doldrums. "It's ok to not feel ok." provides the permission for the listener to chill and enjoy as the song's protagonist deals with existential malaise such as encountering Hollywood celebrities in candid moments."
Through his exploration of multiple musical styles, Ceiling Stares explores themes ranging from the confluence of white privilege and white trash, the occult's role in the creation of jet propulsion, the cute libertarian leanings of Joan Didion and why it makes sense that people like Leonard Cohen, Lou Read and Nick Cave rarely smile. This unique, tongue-in-cheek songwriting has seen him gain features in the likes of New Noise, Come Here Floyd, Alt 77, Imperfect Fifth and Rawckus among others. Now returning with a new album, The Ceiling Stares is once again hoping to gain yet more, well deserved acclaim.
'Mouthbreather' is out now via Medicine Ball Records