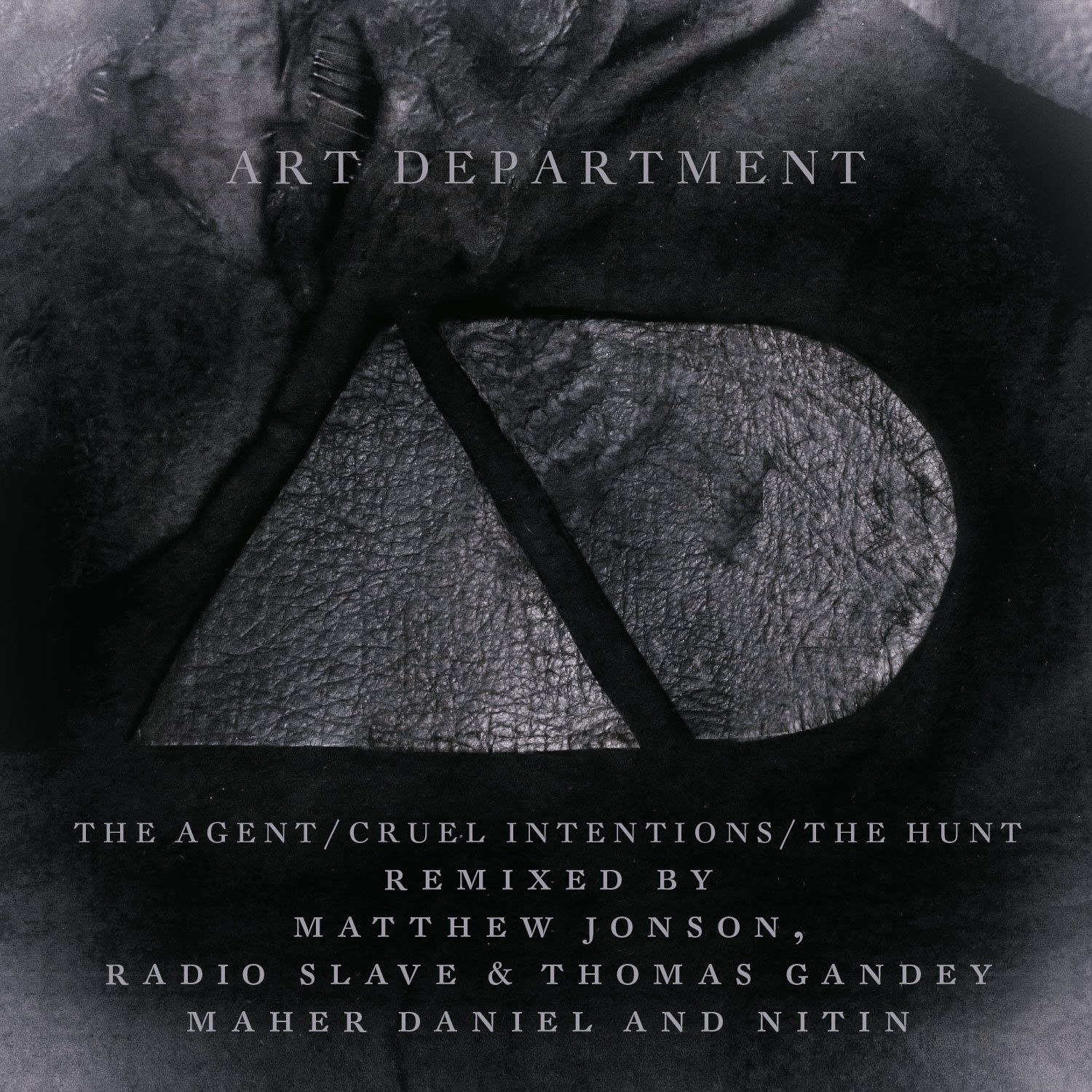 Art Department - The Final remixes
Art Department's superb 2014 album 'Natural Selection' has provided countless slabs of dance floor gold since its release, both in original form, but also thanks to the stunning remixes enlisted by label boss and Art Department man, Jonny White. Now, for one last time, we are treated to four more brilliant versions by a crack team of modern day heavyweights.
First up is Canadian techno tastemaker, Wagon Repair man and Cobblestone Jazz member Mathew Jonson. He tackles 'The Agent' with his usual sense of class, reimagining it as a slow and broken beat track with gurgling synths, raw drums and trippy electronics. The result is a beguiling record that sounds like little else out there.
Next up, Berlin based Rekids boss Radio Slave teams up with musical sparring partner Thomas Gandey aka Caged Baby to remix 'Cruel Intentions'. Stripping things back to a hurried rubber kick drum, the pair tunnel deep down into hypnotic techno territory with just a distant, searchlight like synth stab for company. It is one for basements and warehouses everywhere and is an essential bit of work that is impossible to ignore.
Fellow Canadian Maher Daniel steps up next, the DJ/Producer has been releasing his wares for years on labels like Circus Company and All Day I Dream as well as of course on No.19. His excellent remix of 'The Hunt' repackages the track as a slick and shiny, crisp and clean tech house cut with sharp percussion, stiff drums and ghoulish atmospheres that really get under your skin. It is physical and full of charm, and is another fine bit of work from this essential producer.
Finally, No.19 Music co-owner and highly respected DJ/producer Nitin remixes 'The Agent' into a bulky, bass heavy and bubbly house cut with fulsome drums, drunken synths and lots of infectious groove.
This brilliant and final selection of remixes might just be the best yet!