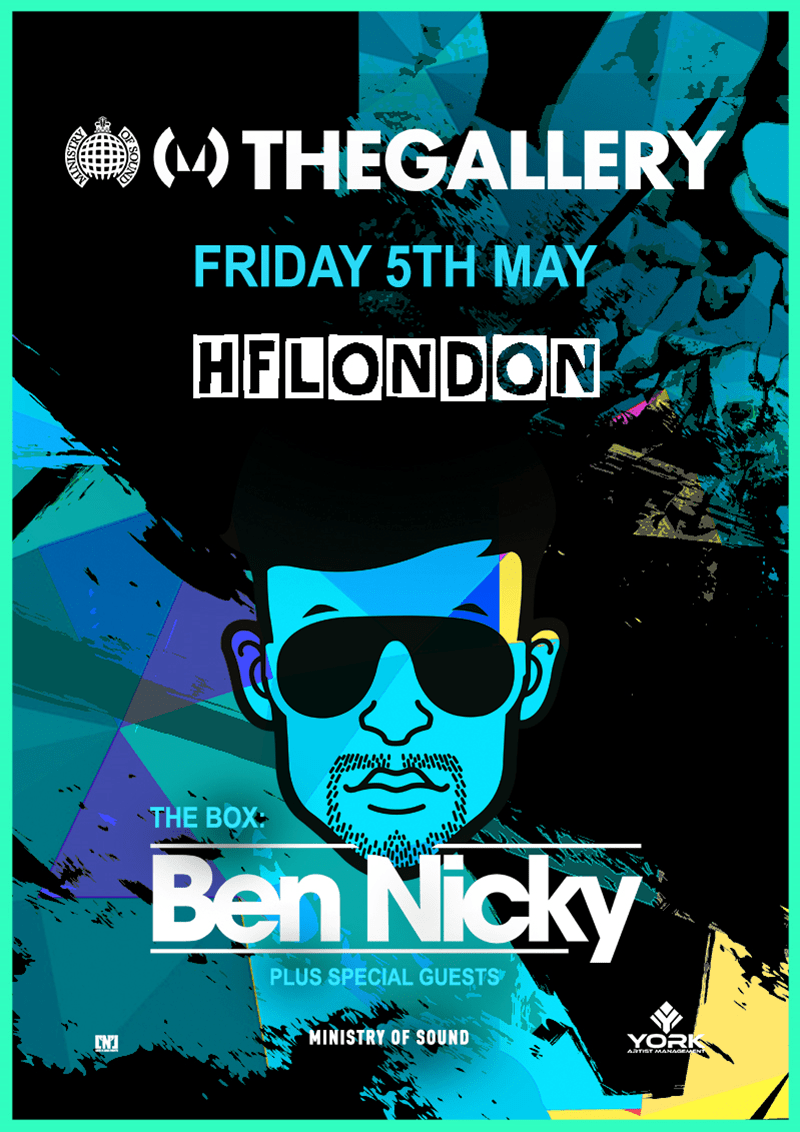 THE GALLERY: BEN NICKY PRES. HEADF**K
Ben Nicky's love affair with The Gallery and Ministry of Sound stretches back six years now, a time in which he has perfected the art of battering The Box into submission. Always with an unrelenting take on those twisted sounds, this return to our main room will take both mental plus physical preparation – as Ben plays a first headline show at the club and representing his famed 'Headf**k' series of events.
After sell-out showcases all around the world and their video clips subsequently going viral on social media, a London debut of HF has been requested by Trance fans for many months now. So your wish is our command as all are welcome to witness Ben's biggest show in the Capital to date. But please note an important disclaimer, The Gallery bears no responsibility for those who cannot last the pace.
Fri 05 May 201710:30pm — 6am
The Box
Ben Nicky
Mark Sherry
Manuel Le Saux
Patrick Gormley
103: Classics
Tall Paul
Dave Pearce
Andrew Galea
Gavyn Mytchel
Baby Box: London Sound Academy
Daddy Russell
The Engineer
LuDec
Jensky
Dan Fraser
The Loft: Subbass
Mark Friend
Isla Iris
Housewifes Choice
Fit For Purpose
James Wibble
Tradu