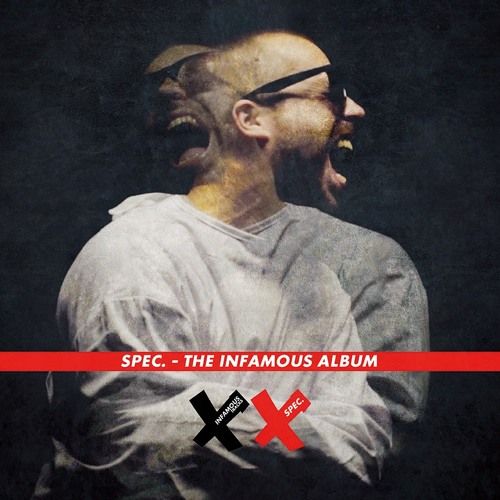 Spec. - The Infamous Album
When looking at the album cover for the first time, even before listening to the music, you'll be struck by the image of Timm with his Straightjacket. This is a reflection of the emotions he experienced as he started working on the album, when he found himself in a creative depression which then lead to a reconstruction of his self.
This reconstruction conspired to The Infamous Album on his new label "Infamous Tracks". Mysteriously gaining access to Mobb Deep producer Havoc's old samples, Spec. has produced an LP full of authentic 90's sounds fit for 2016 dancefloors and clubs.
"This made the production slightly more difficult on some levels, but also interesting. The real challenge consisted in the use of these old samples and creating a carefully crafted sound, while at the same time trying to maintain its raw character and originality."
As you listen to the album, you'll get the feeling that a story is being told, from the first to the last song. The Intro is a melancholic opening symphony and is followed by High Times which is built with a nice melody loop that resonates throughout the entire record. Black Cocaine starts with the lyrics "in the records/You're gonna hear violence, you're gonna hear aggressive behaviour/ by individuals that lived that lifestyle out" and together with The Realness builds the dark character of the album.
The next 3 songs are more dance floor focused, and with Heaven, the melodic closing song, the story of the album comes to its end.
The Infamous Album by Spec. drops November 30th on Infamous Tracks.