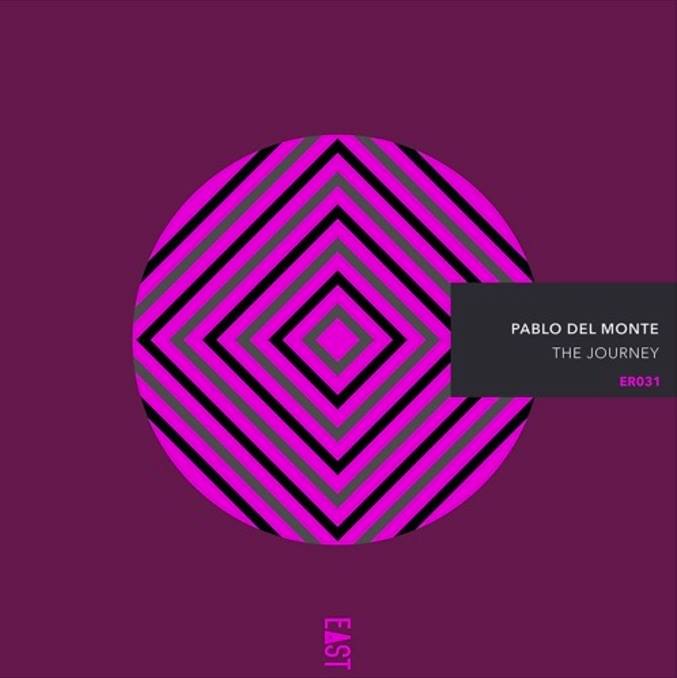 Pablo Del Monte - The Journey EP
Pablo Del Monte is a producer who got a lot of acclaim off the back of his huge summer hit in 2016. That track was caned by the likes of Marco Carola and now the producer is back with more red hot club goods. This time he is linking with the East Recordings label once more and serves up three new originals, one of which also gets remixed by Blandy & Soul Cat.
In original form, The Journey is a nice loose, warm, well coloured house tune. It has curious chords and harmonious melodies bringing lots of emotions to the slick and slippery drums. Sure to inject any set with soul, it is a fresh and modern track that really stands out. Remixing it is Blandy & Soul, a duo who inject some sharp edged technology goodness into the beats. The bass bobbles about, the drums churn with a real sense of infectiousness and the whole thing will amp any dance floor with its fiery vocal stabs. Then comes Tonight featuring Mr G collaborator Angie Brown. This one is a nice house roller with rock solid drums, churchy chords rolling over the top of them and a sweet vocal that really gets you marching as one. Its hypnotic and has a gospel feeling and is sure to become an anthem. Last of all is My Skin, a gritty, textured basement house cut that is simple but effective, with a two note chord progression and frictionless drums carry you away below. This is another fine offering from this top producer.
Pablo Del Monte – The Journey EP is out on 2nd of June