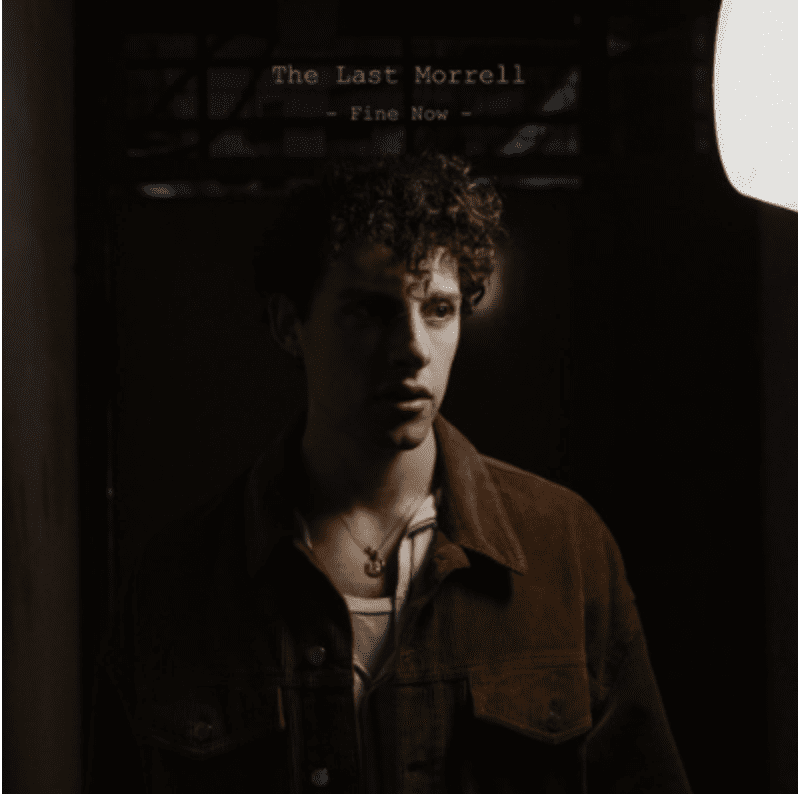 The Last Morrell unveils sombre video for debut single'Fine Now'
Fast-emerging singer-songwriter The Last Morrell has delivered the official video for  his debut single 'Fine Now', out on Friday 6th September.
The dark and sombre video for 'Fine Now', portraying a troubled couple desperately trying to make sense of their feelings for each other, is an ideal visual pairing for the track's themes of heartbreak and teenage angst. Taking inspiration from influential artists Daniel Caesar, St Vincent, PJ Morton,  Pink Floyd, Jeff Buckley, Radiohead and Emily King, the multi-talented musician reveals his all-around capability by seamlessly switching moods from contemporary sounds to the classic feel of an era gone by.
The Last Morrell explains: There's all that drama and emotional trauma that comes with any break up and I guess most break up songs tend to be about that part, that's why I wrote this song. It's about the quietness that follows all the heartache and that weird feeling you get where you can care for someone immensely but still dislike or resent them. It's that space in between breaking up and being ready for something new where you're a bit numb and isolated.
Raised in a small Yorkshire town, The Last Morrell grew up being comforted by the sounds of Seattle's grunge and alternative rock scene. The lyrics painted feelings of being trapped, bored and angry, which connected him to an American sound that has permeated through his first songs written as a teenager, to the present day. The Last Morrell has utilised the opportunity to become a full-time independent artist, based entirely on his own raw musical talents – particularly his powerful vocals.
The fledgling artist is set to perform his debut show at the renowned Servant Jazz Quarters in London on 17th October. The Last Morrell has already performed alongside BRIT Award-winning singer-songwriter Tom Odell and exciting jazz four-piece Ezra Collective, with his stock continuing to rise. He also plays guitar for fellow singer George Ogilvie and keys for both 'alternative soul' artist VC Pines and prodigal talent Caitlyn Scarlett. Meanwhile his monthly Sofar Sounds shows have seen him rub shoulders with a slew of fellow up-and-coming artists.
A powerful and mature debut release, the official video for 'Fine Now' ideally complements the single's dark melancholy.