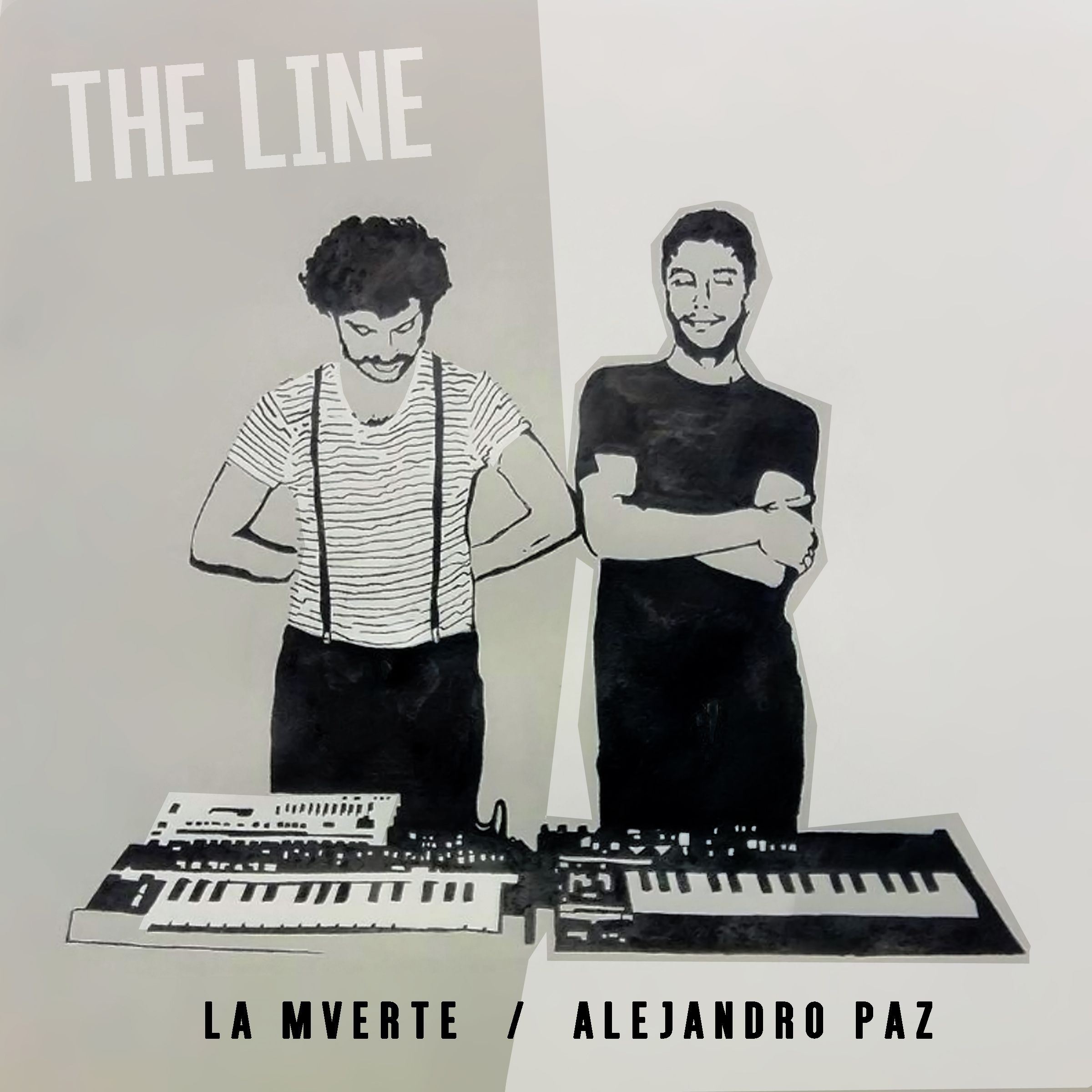 La Mverte & Alejandro Paz - The Line
Her Majesty's Ship sign up a first ever joint EP from musical friends La Mverte and Alejandro Paz here. Together the producers cook up two excellent new tracks, as well as serving up their own solo interpretations in remix form, for a fine new package.
The fast rising young artists composed this EP in Tokyo (where they first met last year) and finished it at the Red Bull Studio in Paris. Taking cues from scenes as diverse as EBM, psyche, new wave and house the duo first hooked up when Chilean Alejandro remixed 'A Game Called Tarot' by Frenchman La Mverte. They both have fantastic ability in the studio to conjure up all sorts of weird and wonderful sounds perfect for this darkened disco label, and when they combine forces the results are even more astounding.
Things open in splendid fashion with 'Where Is The Line,' a hammer horror style disco tune with tooting arps, blackened bass and freaky percussive lines all wrapped up in a chilly autumn wind. Percussive implosions and robot vocals coated in reverb add to the freaky atmosphere and really make this cut jump out. Alejandro Paz's remix of this one strips it back to a slithering track drenched in dub swagger and 80s future-retro cool.
The classy 'Show Me The Law' from the pair is a tobacco stained, macho disco chugger that will slot into any set from Ivan Smagghe & the like. It is post punk and full of attitude with its rugged bassline and tin pot percussion, and the frazzled synths that spray out at the mid point are so thick you almost feel you could reach out and grab them. La Mverte then turns out his 'diversion' mix and slows it down, thus emphasising the swagger of the bass and sleaziness of the whole affair.
This is wonderfully modern machine made disco with a playful sense of character and a darkened groove at its core.
Tracklist:
1- Where is The Line?
2- Show Me The Law
3- Show Me The Law (La Mverte diversion)
4- Where is The Line? (Alejandro Paz remix)