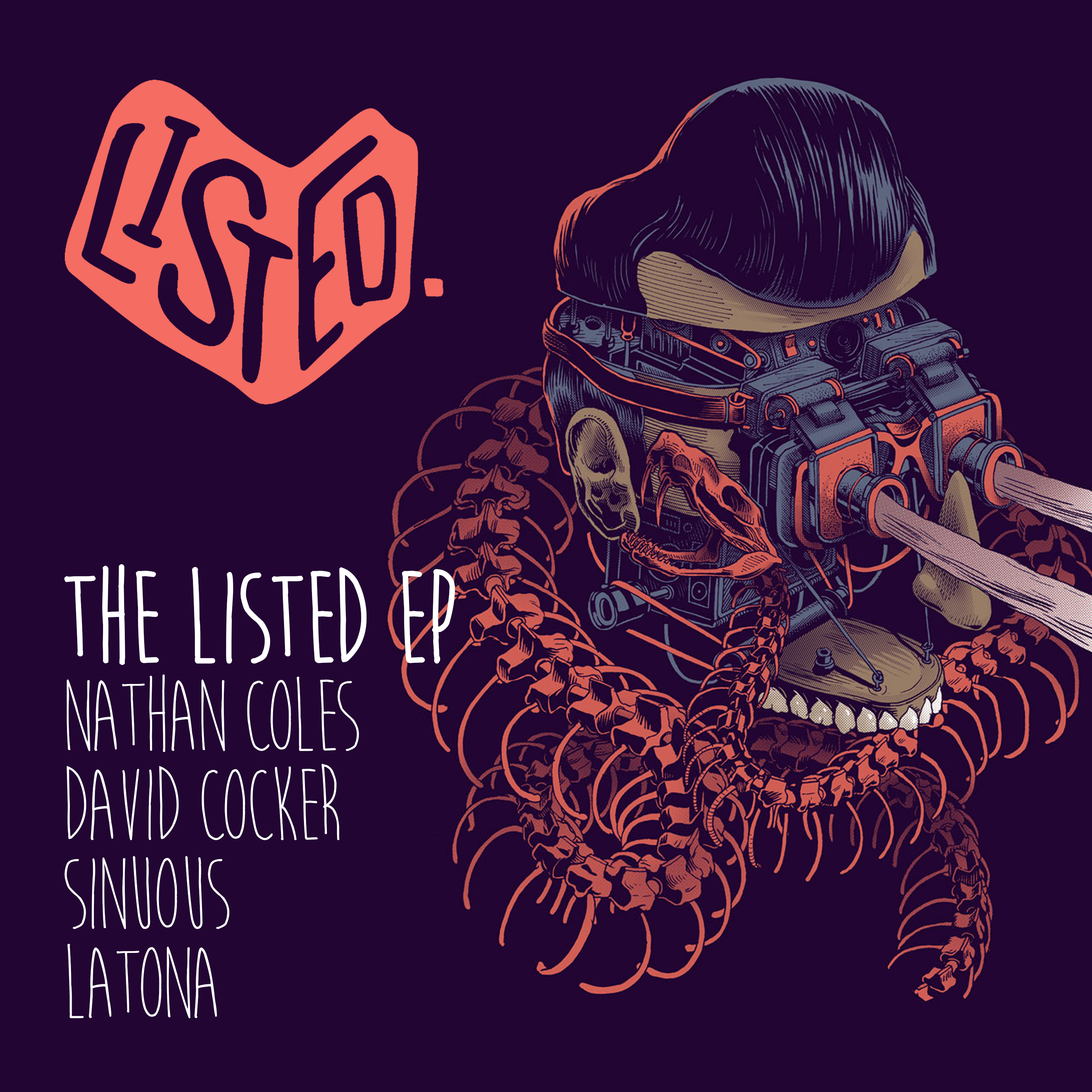 Sinuous, Will Vickers, Latona - The Listed EP Vol.1
This December will see the launch of Listed Music with its inaugural release 'The Listed EP Vol.1' coming courtesy of Sinuous, Will Vickers and Latona, backed by a remix from Nathan Coles & David Coker.
Mike Pickets aka Sinuous is the founder of Listed Music, a prominent DJ on the London circuit consistently gracing nightclubs such as Cable, Fire and Warehouse, while also hosting his own events in the city. Here we see Sinuous kick-start the Listed imprint welcoming Black Key Records artists Latona onto the initial roster as well as Will Vickers, while bringing Tech House pioneer Nathan Coles, cofounder or the Wiggle events and imprint, alongside David Coker in to remix one of the original cuts on the package.
Nathan and David step up first here to open the package with a punch and in typical fashion from the Wiggle duo we're treated to a robust rhythmic driven workout, laid out over seven minutes with penetrating sub bass, organic percussion and hypnotic vocal chops. The original mix from Sinuous follows and brings to light a smoother, more melodic style of house with fluttering soft chords, straight 4/4rhythms and heavily processed vocal snippets.
Opening the flip Sinuous teams up with Will Vickers for 'What's Going Down', bringing a Chicago tinged edge to things with hooky stab sequences, swinging drums and soulful vocal licks. Latona then rounds off the package with 'Fortune', bringing a contrastingly UK focused sound to the package via menacing, drawn out bass hooks, dreamy melodies and a touch of Garage in the vocal parts.
'The Listed EP Vol.1' is out on Listed Music 18th December 2015.
Tracklist
1. Sinuous – Your Time Here (Nathan Coles & David Coker Remix)
2. Sinuous – Your Time Here
3. Sinuous & Will Vickers – What's Going Down
4. Latona – Fortune