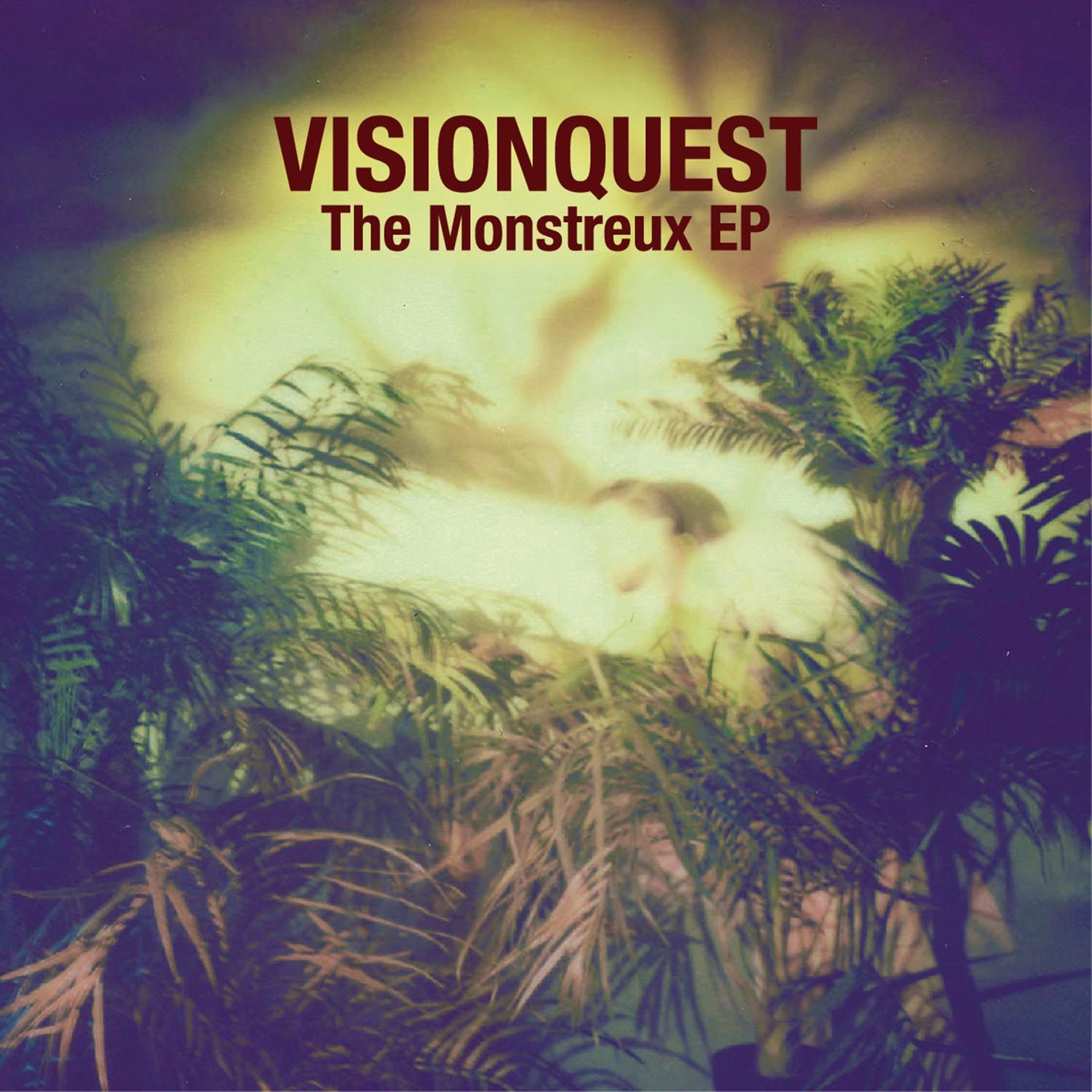 Visionquest - The Monstreux EP (Ft. Tuccillo + Jenny Mayhem)
Ryan Crosson, Lee Curtiss and Shaun Reeves return as Visionquest this February with 'The Monstreux' EP, comprising three original tracks from the collaborative trio.
Visionquest both as a label and the guise of the three label owners has come a long way since its inception back in 2011 with material being released on the label from the likes of Deadbeat, Rework, Dinky and Wareika, plus a revered fabric mix compilation from them as artists. Here we see Ryan, Lee and Shaun return with some long awaited fresh original material as Visionquest, coming in the shape of 'The Monstreux' EP.
Opening the package is title track 'Monstreux', a slow-blooming hypnotic number fuelled by meandering arpeggios, sweeping atmospherics and 80's tinged synth hooks running alongside weighty, low-slung rhythms.
Following is 'Could Be' which sees the trio enlist the vocal stylings of Canada's Jenny Mayhem to create something typically psychedelic from the Visionquest camp. Mayhem's mesmeric vocal hooks swell and unfold via dubbed out echoes around the trio's robust and stripped-back percussive drive while bumpy sub bass tones further fuel the energy of the record.
The package is then rounded off with 'Modulant', a collaboration with Ibiza-based producer Tuccillo, and as the name would suggest it focuses on intricate modulations of tone and strength in the synthesized elements, creating a subtly unfolding and complex groove-led composition.
Visionquest's 'The Monstreux' EP is out 19th February (Vinyl) and 4th March (Beatport) 2016.
Tracklist
1. Monstreux
2. Could Be featuring Jenny Mayhem
3. Modulant featuring Tuccillo