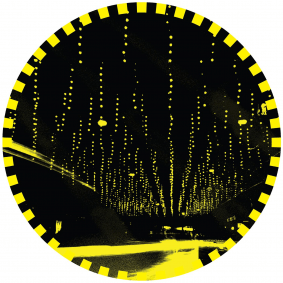 Jamie Blanco - The Progressive View EP
Australia based Brit Jamie Blanco serves up Kilsha's superb second EP and capitalises once more on a fine recent run of form.
Blanco has previously released on Felix Dickinson's Cynic as well as Futureboogie and more recently on Pelvis & Tone Dropout. He is one half of Ess O Ess as well as a solo artist making waves with his wonderfully off kilter sounds, and has played all over the planet in the last couple of years. Eclectic in taste and inspired by Balearic beats as much as driving percussion and acid, he is all set for a busy 2019.
Right from the off, 'Unit of Pleasure' gets in your affections with its mix of original live recorded percussion, aircraft noise and hypnotic bass. It's a wilfully diverse mix of sounds and scenes that is utterly compelling. The excellent 'Progressive View' then dips into broken beat and classic electro territory, with raw synths and cavernous hits driving things forward over a rhythmic b-line.
Keeping up the unpredictable mood of the EP, 'Grapefruit Agenda' is a tripped-out piece of left of centre house music, with paranoid melodies and circling pads amping up the energy and taking you on a real journey. The superb 'XOX18' closes things out with downtempo electro moods that are futuristic and dystopian, all with an effective analogue edge.
These four tracks confirm Blanco is a fascinating artist with a fresh take on dance music and provide another superb instalment for the supremely promising Kilsha Music.
Tracklist:
1. Unit of Pleasure
2. Progressive View
3.Grapefruit Agenda
4. XOX18