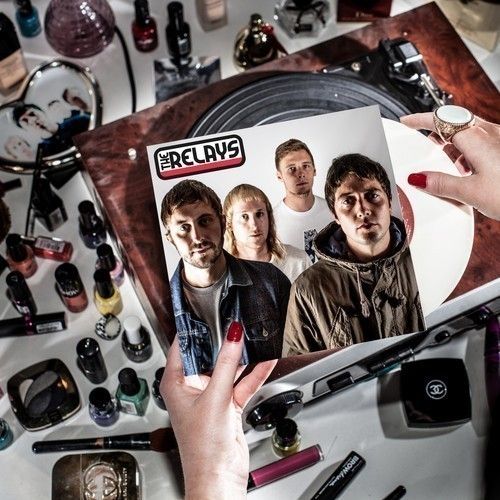 The Relays – Last Night She Said
Northern rockers The Relays are set to release their debut single 'Last Night She Said' via Killer Gorilla records this November.
Comprised of four self-taught musicians (drummer Ben Harrington only got his first drum kit on joining the band) The Relays have taken time to hone their own memorable brand of indie rock in the upstairs room of a recording studio belonging to John Kettle, guitarist for indie folk bands The Tansads and Merry Hell, who likes the band so much he lets them practice there for free.
'Last Night She Said' opens with an immediately catchy guitar riff and builds towards an anthemic chorus which expresses the sentiment of triumphantly capturing a long sought after love. It is representative of The Relays' infectiously upbeat sound, which has received substantial BBC local radio play in the North-West and allowed them to take part in several BBC Introducing sessions.
The band is comprised of Adam Redmond (vocals/Guitar), James Borland (lead guitar), Paul Hitchen (bass) and Ben Harrington (drums). They formed back in 2012 after they were offered a live show at a large venue in their hometown. As the band stated: "we quickly enrolled a few people we knew from the local music scene and luckily found a winning combination."
Sleeve artwork for the single comes courtesy of Brian Cannon, who has previously designed iconic covers for Oasis and The Verve. Lead singer Adam first met Brian at the age of 11 when he appeared as the child teaching the classroom of adults on the cover of Oasis' 'The Masterplan' album. Following the shoot, Adam went back to Brian's house where he played one of Johnny Marr's guitars, which inspired him to continue playing.
The band have also announced a string of live dates across the country in the run up to their new single release, more details of which can be found at: http://www.therelays.net/gigs.
The Relays infectious approach to song writing makes them ones to watch as we head into 2014 – so keep your ears to the ground to hear more of their beautifully emotive, addictive pop sound.