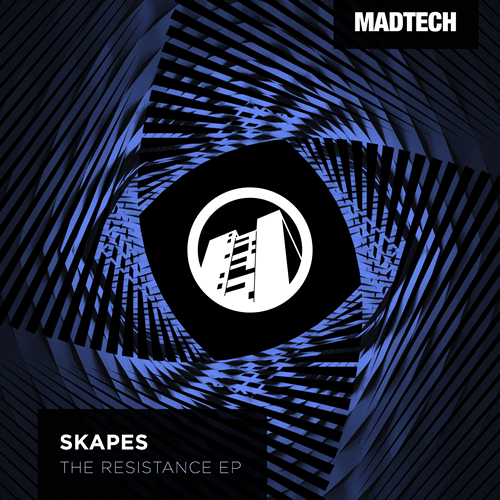 Skapes - The Resistence EP
MadTech Records returns early November with 'The Resistence', a three-tracker coming courtesy of UK act Skapes.
Alex Calver aka Skapes has been releasing a steady stream of his UK focused house and bass music over the past few years with projects such as Twocker alongside Low Steppa, Calvertron and also under his own name. Now though it's his Skapes guise taking precedent and his project has seen him release on Mark Knight's long running Toolroom and also Simma Black amongst many others. This time round though we see Skapes joining the roster of MadTech Records with some fresh new material.
Title cut 'Work It' opens and the pair offer up their signature UK House style with shuffled drums, bulbous bass hits and bright chord stabs running with an infectious chopped up diva vocal throughout. 'Do It Like That' follows and lays focus on classic house tropes with tension building strings, soaring vocal chimes, tumbling sub bass tones and an amalgamation of stab hits.
Italian duo Di Chiara Brothers remix 'Work It' to follow, delivering a more refined take on things with crunch drums, chugging bass and snippets of the original vocal lines before label-head Simon Shaw closes with his take on 'Do It Like That', delivering a smoothly developing progressive interpretation fuelled by upfront rhythms and acid tinged leads.
Skapes' 'The Resistence' is out on MadTech Records 4th November 2016.
Tracklist
Drop The Needle
The Resistence
Bring It Back