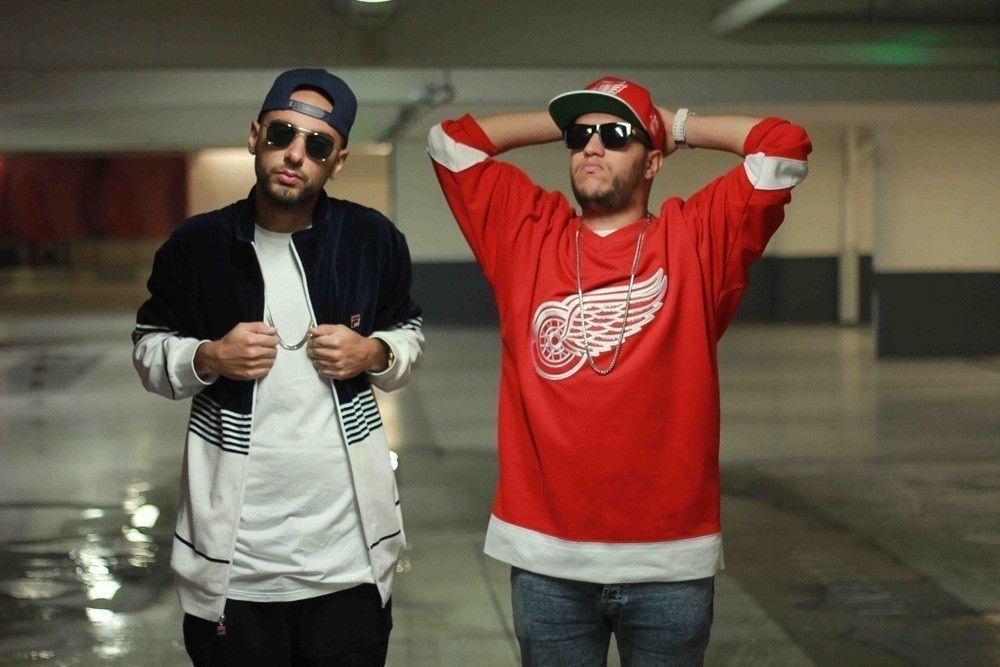 The Road To Ministry of Sound… Again
Back at the tail end of the summer, we introduced the world to Pete & Kyle, two hapless clubbing virgins with a taste for G-House and bad fashion. We took the guys under our wing and followed them as they prepared to see their idols – Amine Edge & DANCE – live at Ministry of Sound.
The resulting film was such a success, that we just had to check in on the guys a few months after their big night and invite them to join us and Amine Edge& DANCE again for a huge end of year party on December 6th.
However when we got in touch with the guys, their situation had changed. It seems that even the minuscule amount of Internet-fame they received from our previous film was enough to go to Pete's head and he's managed to bag himself something of a groupie.
All is not well in paradise though and the new female element is putting a strain on Pete & Kyle's friendship. Will Pete's other-half prove to be the Yoko to the lad's Beatles?'
After the madness of their first CUFF label showcase back in August, Amine Edge & DANCE are back at Ministry of Sound on Saturday 6th December.

French duo Amine Edge & DANCE are known as the figureheads of G-House, a movement they created. The G-house sound is a combination of deep, funky basslines and vocal elements inspired by 80s hip house with hip-hop in its soul. Following releases on Noir Music, Exploited and Pleasure Garden, Amine Edge & DANCE have earned themselves a reputation as one of house music's coolest pairings.
The duo were recently chosen by Tiga for official remix duties on his 2014 smash, 'Bugatti' and are currently working on their own debut album, due for release on their label, CUFF.
Joining them in The Box will be fellow Frenchmen Chicks Luv Us, three young resident DJs from Spartacus, Marseille's destination electronic music club. Over the last 3 years, the DJ/producer trio has played at some of the finest clubs in Europe.
Amine Edge & DANCE and Chicks Luv Us will be supported in The Box by STUFF and Sirius Hood. 103 will feature CUFF regulars Clyde P, Tainted Souls, K-LAGANE, SION, and Ryan Blyth.
Tickets available from: http://www.ministryofsound.com/events/calendar/club/2014/09/24/10/35/141206-cuff
11pm – 7am
Ministry Of Sound
103 Gaunt Street, London, SE1 6DP
Tube: Elephant & Castle