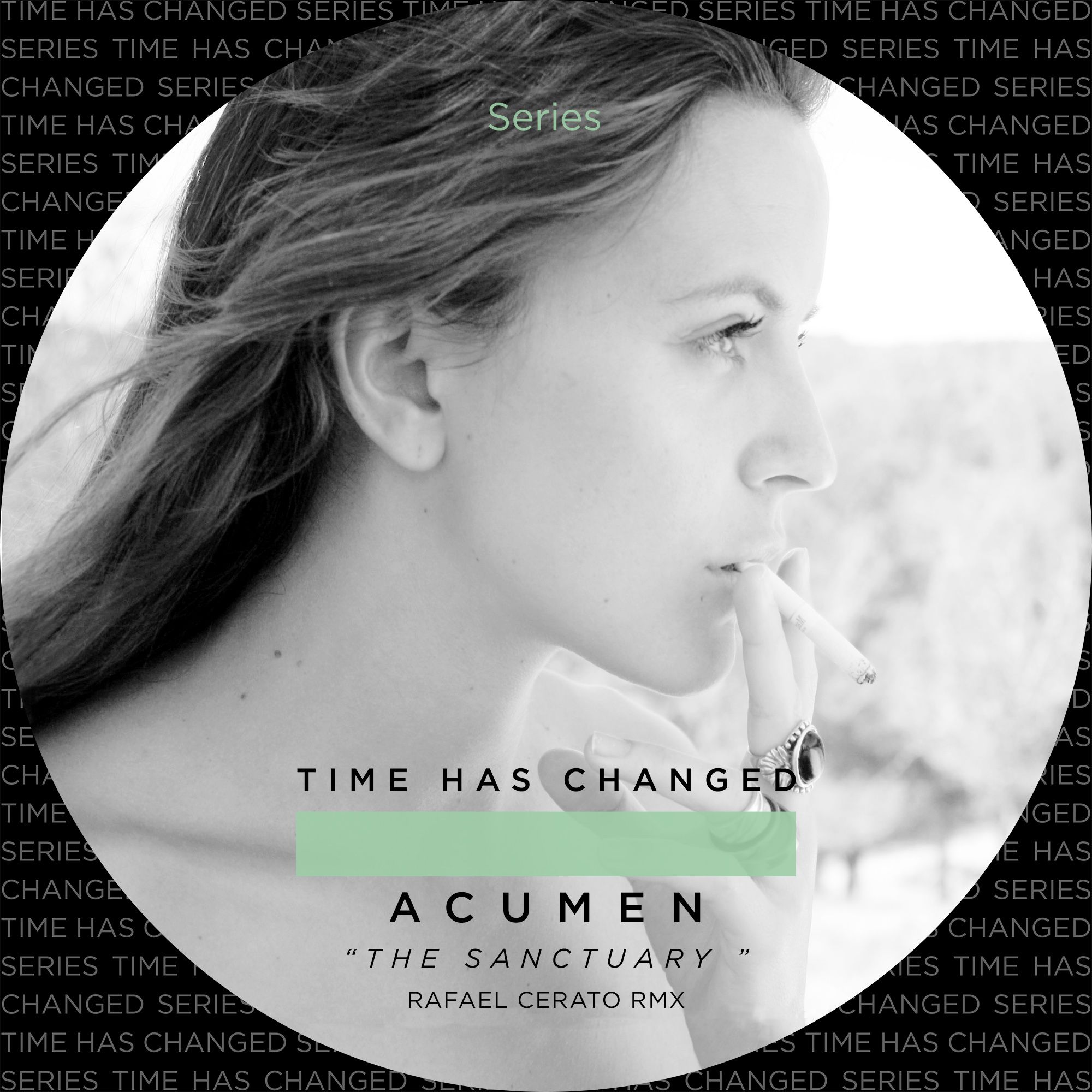 Acumen - The Sanctuary EP
There are few producers as prolific and on point as Acumen right now. He is a boss of his own Time Has Changed label, is still enjoying praise of this latest album project and now is back in the hot seat again with a fresh four track offering. Remixing is Rafael Cerato and between them the pair really make a big impact.
Last cut Destino is the one that stands out – it has a house leaning style, big pumping drums and colourful neon chord stabs. A nice goal is pained up top and adds another layer of emotion. Elsewhere, Non Sense is a more brooding techno roller that has pressurised drums, soul infused synths and prickly perc. It teases you and is filled with explosive drama as it unfolds. The Sanctuary is more trippy and trance-y, with colourful pads and cosmic energy all pervading the beats. Remixing this one is then Rafael Cerato, who does so with a main room angle that really works the cut into something different. As always from this crew, then, it is a fine EP.
The Sanctuary is out now – get yours here https://www.beatport.com/release/the-sanctuary/1886621