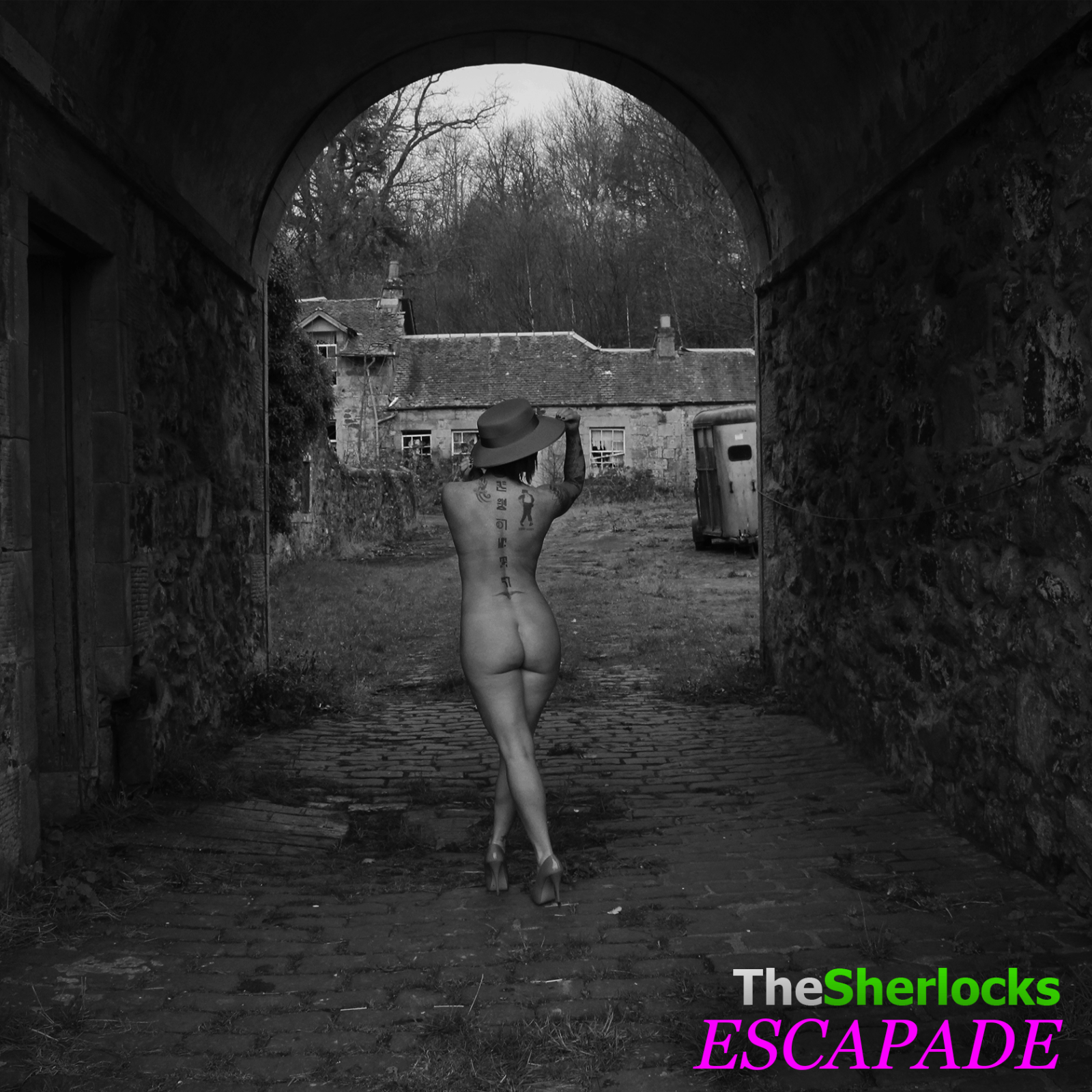 The Sherlocks – Escapade
Sheffield four-piece The Sherlocks release their brand new single 'Escapade' this February and support it with an exhaustive set of over twenty dates across the country. A shot of tuneful, irresistible guitar pop that's hooky guitar riffs, thunderous rhythms and anthemic, bittersweet vocals are set to fill dancefloors and capture hearts this February. It's the follow up to their top 100 single 'Live For The Moment' an impressive feat for an unsigned band.
Four-piece rockers, The Sherlocks, formed in Sheffield when brothers Josh (guitar) and Andy (bass) Davidson moved in next door to brothers Kiaran (vocals/guitar) and Brandon (drums) Crook's grandparents. Bonding over their love of football and music, the two pairs of brothers were inspired by their favourite artists including Arctic Monkeys, The Beatles, Libertines, Oasis and The Jam. This led to several jamming sessions in late 2010, where they crafted their trademark sound and The Sherlocks were born.
October 2013 saw The Sherlocks release their debut EP 'First Bite Of The Apple'. Which generated a buzz around the band, which was further fuelled by their riotous performances and support slots with the likes of The Enemy, Simple Minds, Scouting For Girls, Reverend and The Makers, The Buzzcocks, Twisted Wheel and Steve Cradock to name but a few.
The Sherlocks have just announced an extensive set of live dates across the UK culminating in a homecoming show at Sheffield's legendary Leadmill on the 20th of June. The last few weeks have seen the boys rack up a half-century of gigs with an explosive show at the Glasgow Garage; a recent memorable highlight. It is their much talked about live sets, which are swiftly building their reputation and selling out shows across the country.
"Hard work is what we are all about" says Brandon "we love playing live, we will play anywhere we can. We just want to get our music out there and see the reaction of the fans".
'Escapade' see's The Sherlocks scale new heights and with an arsenal of live favourites road tested on stage, this release is just the first taster. They've just announced a huge headlining date at The 100 Club in London on the 13th of May! Be sure to catch them on one of their over twenty shows in the UK this new year!
Catch The Sherlocks at the following dates:
06/02/15 KU Bar STOCKTON
07/02/15 The Victoria Inn DERBY
13/02/15 The Green Room DARLINGTON
20/02/15 Soundcontrol MANCHESTER
27/02/15 The Cookie LEICESTER
28/02/15 Talk Tea Rooms BIRMINGHAM
05/03/15 The Picture House HUDDERSFIELD
07/03/15 The Joiners SOUTHAMPTON
21/03/15 The Lemon Factory SWANSEA
10/04/15 Buskers DUNDEE
11/04/15 Stereo GLASGOW
18/04/15 Plug SHEFFIELD
25/04/15 Corner Flag SUNDERLAND
01/05/15 The Maze NOTTINGHAM
02/05/15 Club Academy MANCHESTER
13/05/15 The 100 Club, London
16/05/15 Studio 2 LIVERPOOL
20/06/15 The Leadmill SHEFFIELD
FESTIVALS:
Mosborough, Sheffield – 6th June
Staxtonbury, Scarbrough – 4th July
Yorfest, York – 27th September
More dates to be added check: http://thesherlocksmusic.co.uk/our-gigs