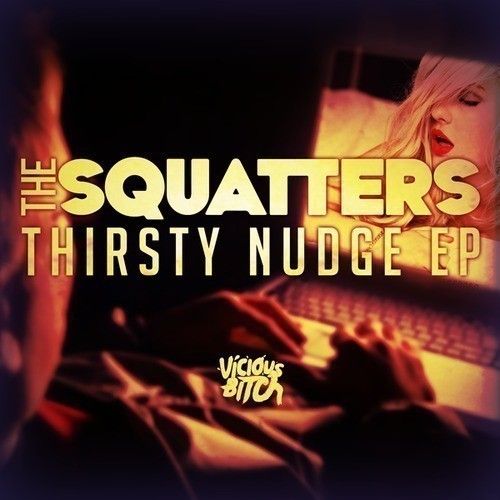 The Squatters – Thirsty Nudge
Backing up their Vicious Bitch debut, Misplaced Hustlin', UK duo The Squatters are back with their tasty new EP and intentions are fierce with this one. Thirsty Nudge flaunts their ever evolving sound and takes them in a different direction with relentless basslines and garage flavours trickled throughout.

Kicking off proceedings with Thirsty, we're taken deeper than The Squatters have taken us before but the bass is kept tight and the groove even tighter. Meanwhile, Nudge drops some catchy throwback organ chords in to a nasty bassline taking us on a journey inevitably leading to the dancefloor.

The pair renowned for their big room, electro house weapons gained plays and incredible support on their previous release from tastemakers such as Eton Messy, Charlie Tee (Kiss FM), Jack Beats, Todd Edwards, Low Steppa, Hoxton Whores and Suck Fake amongst many others.

Released exclusively on Beatport, the Thirsty Nudge EP proves The Squatters are seriously hot right now. Alongside their established monthly podcast and packed gig diary, the journey for these two guys is only just getting started.