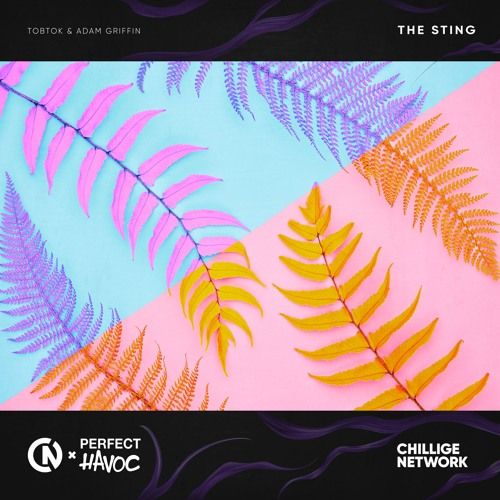 Tobtok & Adam Griffin - The Sting
With his debut release as label boss, Adam Griffin teams up with Perfect Havoc veteran, Tobtok to release a club monster, The Sting, released via the Hoxton-based imprint on 29th March. 'The Sting' weaves strong piano lines and soulful female vocals and hints of Miami-style electronic disco. With support already coming in from the likes of Roger Sanchez, Vanilla Ace, Oliver Nelson, Apres, Just Kiddin, Muzzaik, Hott Like Detroit and more, it's shaping up to be one of the label's finest releases of 2019 so far. Listen now https://fanlink.to/byDQ.
Although this is his producer debut, Adam Griffin is no stranger to the industry. A keen DJ from the early 90's playing pivotal London venues such as The Cross and Hanover Grand, he has also played senior roles within the music industry at imprints like RCA and INCredible – Sony's flagship dance label. After years of commercial and underground experience, Adam co-founded and continues to run Perfect Havoc alongside Robert Davies, creating a template for a modern 360 degree music business. Perfect Havoc has made an indelible mark and has already generated close to 100 million streams thanks to support from industry leaders such as BBC Radio 1, KISS FM, and more.
Signed to Perfect Havoc, Tobtok a.k.a Tobias Karlsson is one of the most exciting young producers to emerge from the Swedish scene in recent years, releasing on labels including Kitsune, Toolroom and Ministry of Sound. With a sound ranging from nu-disco to house, Tobtok has enjoyed global success with tracks such as'Fast Car' ft River (double platinum in Australia and streamed over 31 million times) and his biggest track last summer, the piano-driven house track 'As I Sleep'with fellow Swede, Adrian Lux (13 million views on YouTube and 6 million streams on Spotify). Tobtok also hit the US DJ circuit in summer 2018, playing to packed out crowds at Output, The Standard, Love & Propaganda and ending up in Ibiza supporting Kygo at Ushuaia.
Following their back to back DJing appearances at multiple Perfect Havoc events around the world, Adam Griffin and Tobtok team up to deliver a club banger with 'The Sting' as their first official collaboration with an infectious piano riff and driving synth melody.
Perfect Havoc continues a rich vein of releases after recent big tunes such as, Tobtok 'As I Sleep', Joel Corry 'Fallen' and Karen Harding 'Picture', all of which have enjoyed incredible support from DJs, Radio 1, independent radio, key Spotify playlists and more.
Play / buy across all platforms
Soundcloud
https://soundcloud.com/tobtok/tobtok-adam-griffin-the-sting-1
Spotify
https://open.spotify.com/album/2dsbJM2bqJLwlQutWR9vK5?si=8QPdCJgDRu-lRLl…
Follow Tobtok
www.instagram.com/tobtokmusic
www.twitter.com/tobtok
www.facebook.com/tobtok
Follow Adam Griffin
www.instagram.com/theadamjgriffin
Follow Perfect Havoc:
www.perfecthavoc.com
www.facebook.com/perfecthavocmusic
www.twitter.com/perfecthavoc
www.instagram.com/perfecthavoc
www.soundcloud.com/perfecthavocmusic