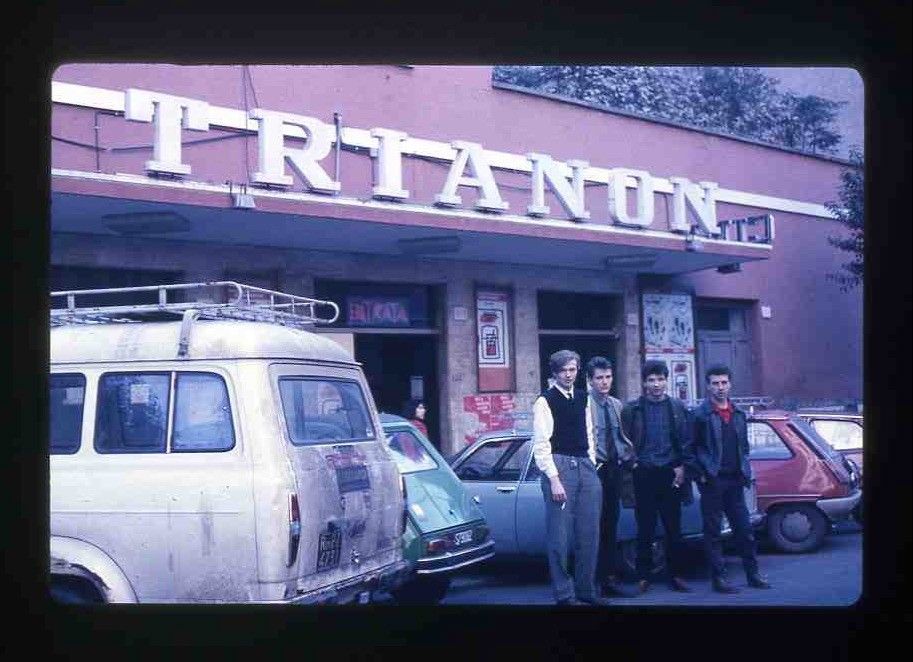 The Stupid Set & Snowblitz D.J. – Psychodisco (The I-Robots Edits)
The cultured Opliec Music label is to release a special album by The Stupid Set & Snowblitz D.J with all tracks edited and updated by label boss I-Robots. This is a special project to celebrate Record Store Day 2015.
Psychodisco is the soundtrack of an ambitious multimedia project by The Stupid Set (aka Italian talents Giampietro Huber, Paul Bazzani, Umberto Lazzari and Giorgio Lavagna) recorded back in 1982 using various Korgs, Moogs and a Roland 808 drum machine, a Teac 4-track recorder, a small analog mixer, and ready-made magnetic tapes. Because the band eventually disbanded no label every full released this soundtrack but now Opilec do so with pride.
Label boss I-Robots carefully edits every one of the original tracks from The Stupid Set & Snowblitz DJ. Up first is the DIY, afro sounding 'Yam Kaz' with its innocent xylophones and melodies, plunging basslines and cosmic radiance. 'Chak' is then a more beat driven cut with lots of textured synth lines and funky riffs.
'Hun Batz' is a more experimental sounding cut with lots of layers of synths, keys, jumbled percussion and off time chords. 'Ixchel' is a moody bit of downbeat ambiance with a dark undercurrent and 'Hunahpu' is a lazy, live sounding fusion of horns and drums, hi hats and guitars that is truly captivating.
'Ah Pook' then explores dark wave sounds, deconstructed disco and weird vocal samples as well as steel drum patterns and hiccupping grooves. 'Itzamma' again gets all experimental with wintry ambiance and lazy drums making for a unsettled atmosphere before the freewheeling 'End Titles' get all funked up and urgent: the trilling keys, bright synthesisers and tooting wind instruments all make it a fun, charming and colourful way to close out the package.
As well as all these great individual cuts, the full and original live suite of 'Psychodisco' is included in all its magnificent 33-minute glory on the CD version of this release, and a 20 page booklet insert comes with both format releases. It includes never before seen pictures and images from the Italian post punk synth scene in Bologna.
The artwork for this release is provided by talented Japanese artist Tamami Saito, who has worked alongside the label before now and continues to provide unique covers for Opilec's releases. Alongside the album release will be a very special Flavio Vecchi remix package. Overall, then, this is another masterfully curated project from the Opliec Music label.