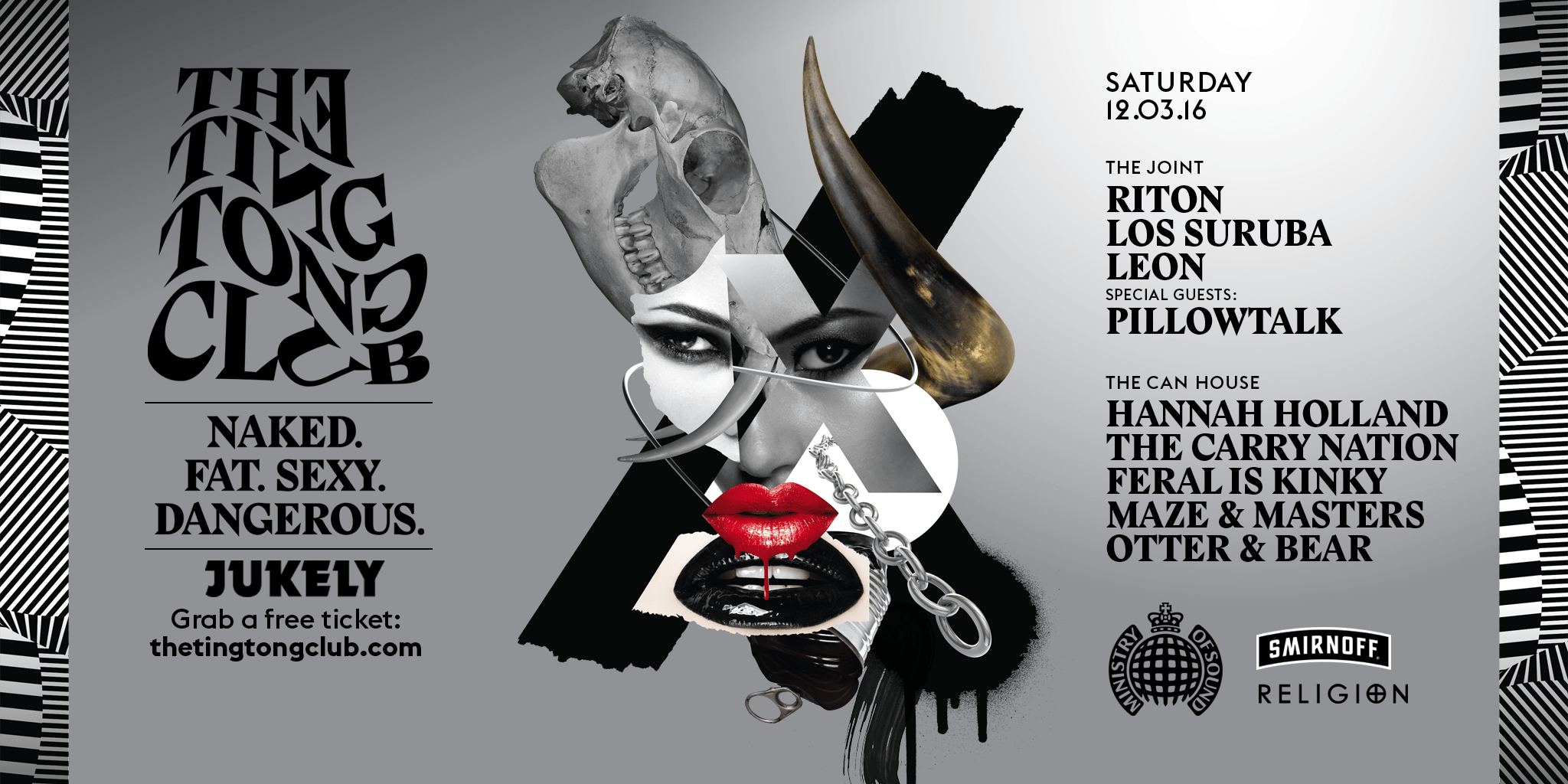 The Ting Tong Club
NAKED. FAT. SEXY. DANGEROUS.
Sign up for your free tickets with Jukely at: http://ihous.eu/1XOxXjy
The Ting Tong Club is the new Saturday night for mind-bending after-dark action. Simply put: next-level music, next-level concept. Expect odd 'tings' and strange happenings going down. Honk your brains out with out-of-worldly weirdos, and head-turning characters everywhere.
The Ting Tong Club music signature is a dark, dancy, gritty, house and tech-house aesthetic. Firing tracks that'll keep everyone moving until The Birds appear, Hitchcock style.
Riton will be rinsing it in The Joint with his electro-tech tinged sounds. Los Suruba will be rocking crowds with their fluid, sexy sounds. And Leon will be doing his bit to re-invent the house genre.
The Ting Tong Club – like a sexier Bermuda Triangle. Will you ever return to normal life?!
WILL I SURVIVE?
Read more at http://www.ministryofsound.com/events/calendar/club/2016/02/05/16/52/160…