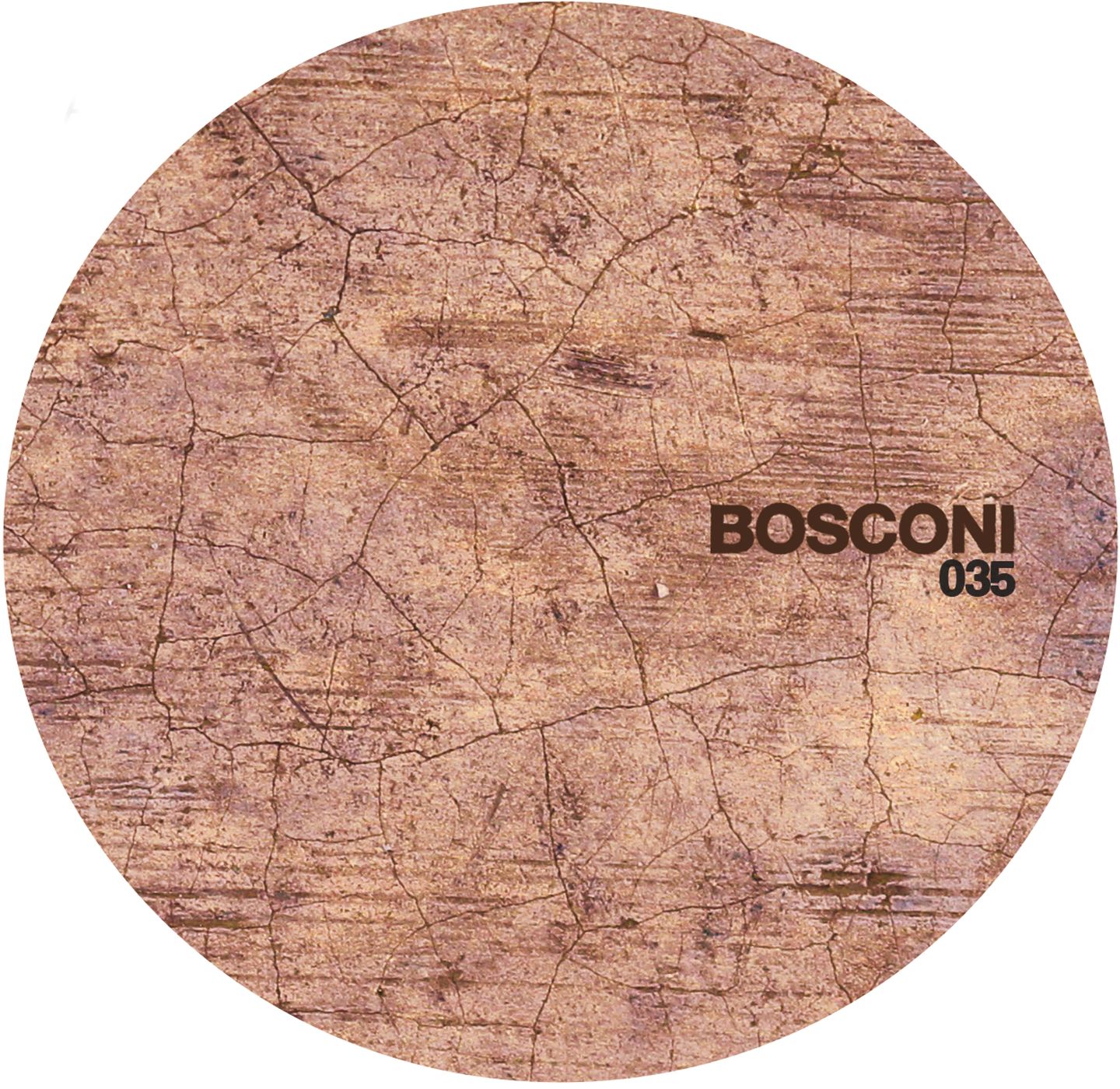 Minimono - Theory Of Strings
Italian duo Minimono prepares to release a two-part album on renowned house imprint Bosconi Records this September.
Born in Tuscany in 2008, Bosconi has long been a platform for high quality house music, releasing material from the likes of A Guy Called Gerald, Nas1, Herva, Rufus, Paul Johnson and 100 Hz. Minimono is a duo made up of label founder Fabio Della Torre and production partner Ennio Colaci, who have also appeared on Robsoul, Vibraphone and Tenax Recordings when not performing as either a live act or DJs across the globe, including Bosconi events at Panorama Bar, Tenax or Watergate.
Part 1 begins with the chuggy and jazzy vibe of 'Get The Groove', an intelligent partial rework of an underground disco-not-disco gem, before making way for the bouncy and funky 'Back In DC' with its fresh broken atmosphere. On the B-side Fabio and Ennio go back to jazziness with 'Actually' whilst adding more broken grooves, some twisted Rhodes and an overall hypnotic aesthetic. Tying things together, 'Meningi' is another smooth and filtered winner for the summer.
'Theory Of Strings' then initiates part 2 with a dubby and psychedelic feel in the vein of a more coloured and dirtier Studio 1 or Soundhack. The upbeat feeling continues with the playful 'Forty Degrees', whilst the flip sees Minimono get drier and minimalistic with the subtle after-hour jam of 'Rewind'. Concluding the package, Fabio and Ennio end with a cinematic atmosphere incorporating romantic piano notes and gentle, yet raw, nuances of closing cut 'Still Mine'.
Minimono 'Theory Of Strings' (Part 1) drops on 15th September and (Part 2) drops on 30th September 2016.
www.bosconirecords.com
www.twitter.com/Bosconirecords
www.facebook.com/bosconirecords
www.bosconirecords.com
www.twitter.com/Bosconirecords
www.facebook.com/minimono.bosconi
www.residentadvisor.net/dj/minimono
Tracklist
Part 1
Get That Groove
Back In DC
Actually
Meningi
Part 2
Theory Of Strings
Forty Degrees
Rewind
Still Mine