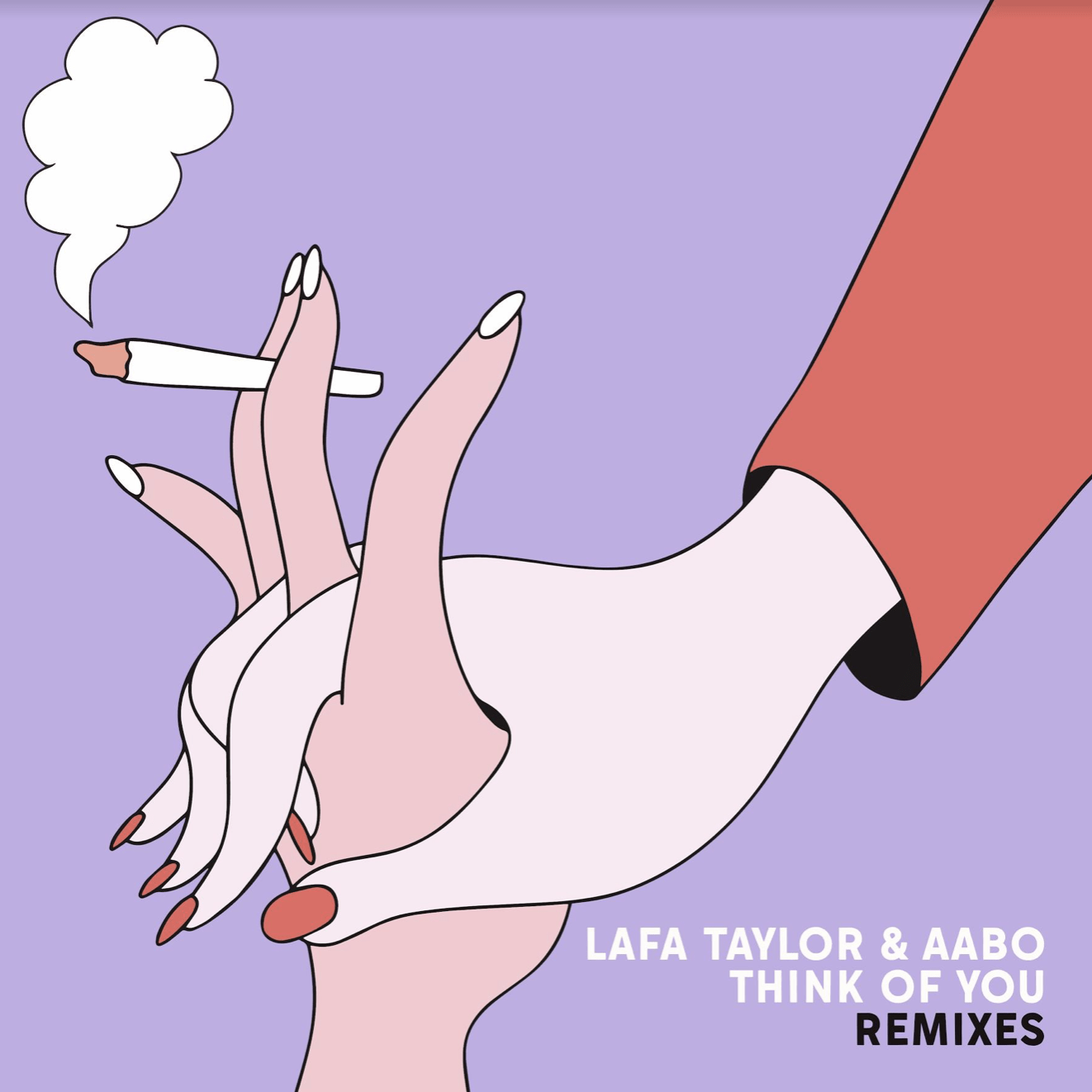 Lafa Tayor & Aabo - Think Of You (Remixes)
San Francisco based producer, DJ, and multi-instrumentalist Aabo, real name Aaron Bortz, has established a thriving reputation via original productions and covers. Earlier this year, his collaborative project with Lafa Taylor called FEEL, amassed an impressive measure of accolades from tastemakers such as NOISEY, Clash Magazine, and Mass Appeal and received remixes from StarRo (Soulection), Flamingosis, Roy Davis JR, Mumbai Science, Penthouse Penthouse, and more, on the full-length album.
Today, Aabo and Lafa Taylor's cut from their FEEL album, "Think Of You," is catching a new life thanks to a stacked remix EP. Featuring Kastle, Yung Bae, B.Bravo, and SMBD, Aabo and Taylor have invited four of the scene's most eclectic producers to take their single into the lab for a completely new spin. First up, Kastle steps away from his classic house sound to transform "Think Of You" into a dose of experimental rhythms meets boom-bap beats. Next, Yung Bae infuses a more funky groove into the single with an upbeat rendition that finds its footing in a radiant set of horn melodies. For B.Bravo's take, he pulls influences from R&B and splices synth with organic guitar and horn instrumentation. Finally, SMBD closes out the EP with a starkly different remix that slows the tempo and explores the realm of deep house.
The expansive remix EP represents the last of the remixes from the FEELalbum. Stream the project now available on all digital streaming platforms, and stay tuned for more announcements from Aabo and Lafa Taylor in 2018.