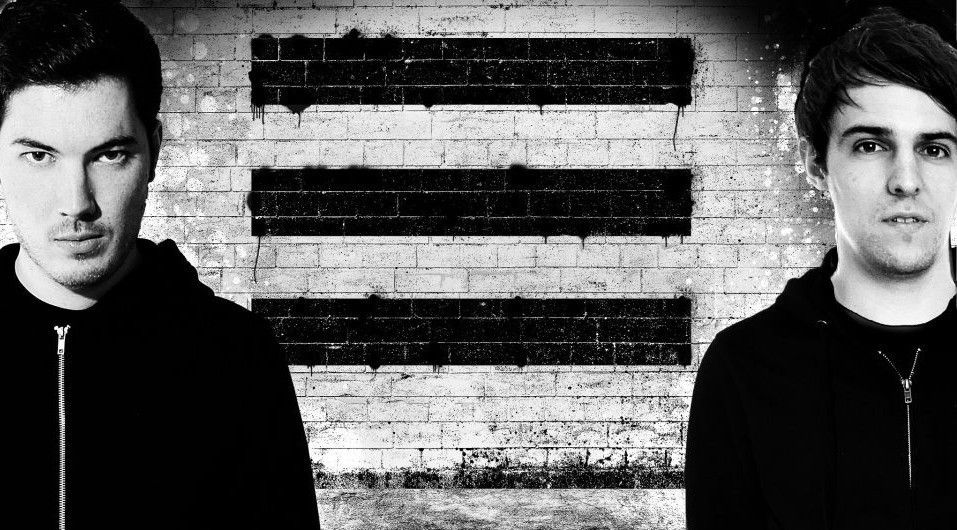 Third Party talk Hau5 – The Festival
They caught the attention of one of the biggest DJs in the world, became signed to his record label and are now one of the biggest DJ/producer duos in dance music. They've just spent the summer in Ibiza with a residency at the legendary Gatecrasher and come the end of September, Third Party will be headlining Hau5 – The Festival marking their return to the UK. Ahead of the festival, we caught up with the guys to find out what else they've been getting up to and what fans should expect of their set at Hau5 Festival.
Hey guys, thanks for taking time out to chat to us! Your schedule must be pretty hectic, what have you been up to lately?
Hey! Yeah it's been pretty crazy as always. We've been based out in Ibiza this summer with our weekly residency at Gatecrasher and then the plan is to hit the odd show and summer festival around that!
Hau5 are hosting their first two day festival in Newcastle and you're one of the headline acts – how are you feeling about playing and being part of the ever-growing Hau5 story?
We're both really excited about this one. We've heard a lot of good things about Hau5 and with a festival line up like this one, we know it's going to be huge!

Your big break came when you caught the attention of one of the biggest DJs in the world, Steve Angello and were signed to his record label, Size Records. How did that all come about? It must have been a crazy time!
This all came about with a very early song of ours called 'Release'. A friend played it to Steve, he immediately loved it and put a lot of trust into us to keep making good music by signing us to the label! It was the first real time where we really believed in ourselves and thought "This is it! Let's do this!"

'Everyday of my Life' was your first solo single for a while and showcases your trademark flawless production. Why did you decide to release this track as your first single in that time?
After touring on and off for over a year we felt the expectations of our next release was getting higher and higher the longer we left it. We spent months getting it to sound exactly how we wanted it so we could really justify not releasing a song for a long amount of time and to not let the fans down. As much as we probably wouldn't take that long again, we felt at the time it was the right decision.

What music have you got coming up in the near future?
We have lots of exciting stuff in the pipeline! There'll be some tracks that people might not expect from us. We've grown up in the UK and wanted to put so much of our roots into our music for so long and we feel like now's the time. We really can't wait for people to hear it and see what the reactions are like!
Electronic music has completely blown up over the past 10 years and more and more dance festivals are popping up all over the world. Why do you think this is and do you think the scene will continue getting bigger and better?
Thanks to the bigger names like SHM, Calvin Harris, David Guetta electronic music got into the mainstream charts and really took off in a big, big way. The scene is in a very healthy place, as long as we all try and deliver fans with fresh and forward thinking music it should be here to stay for a while!

When you met as teenagers at school with the dream of producing music did you ever think you'd become one of the most successful acts to come out of the UK?
Never, all we knew was that we loved to produce music and the fact we do that all day every day and play it to people all around the world is still unreal to us!

What would be your ultimate achievement as producers?
Hard question, maybe a UK number 1 album…. Or to release a song on YouTube that has 0 dislikes which is pretty much impossible haha!

Where in the world do you prefer to play and why?
We always like playing on home soil in clubs we used to visit when we were kids like MOS, Cream and Digital but if we had to choose to play somewhere every week, we think it would have to be somewhere in South America. The fans are crazy for music over there and some of the festivals are just nuts!

Other than Hau5 Festival, what else have you got coming up that we should keep an eye out for? Any other festivals or a Third Party tour?
We have a couple of big shows coming up at Amnesia in Ibiza, and we just played Creamfields which we are always buzzed to be part of. Then early October we have a mini US Tour which will be announced very soon!
Buy Hau5 – The Festival tickets here! http://skdl.it/1pfwOS1