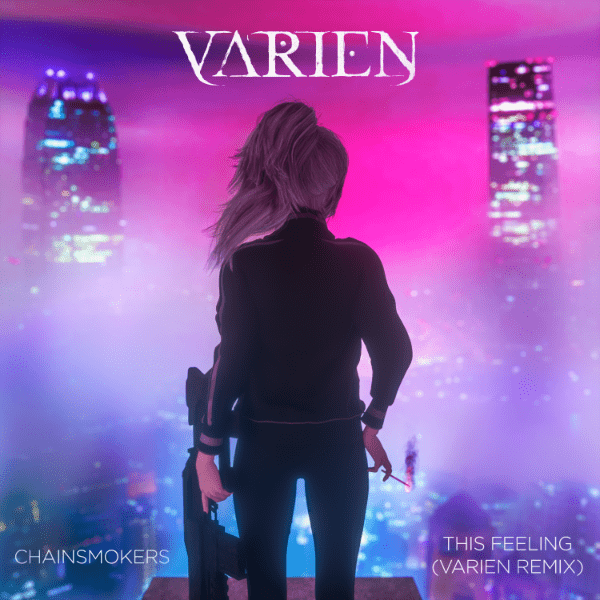 The Chainsmokers - This Feeling (Varien Remix)
After a year away from the limelight, US producer Varien is smashing his way back into the musical narrative with a brand new EP and this surprise free download, his dark, dystopian remix of The Chainsmokers' latest single 'This Feeling'.
Evoking 80s electronica and Hans Zimmers' Blade Runner score, Varien takes Andrew Taggart and Alex Pall's light, breezy production and throws a sensational curveball, managing to keep the duo's world-renowned sense of melody but completely shifting the undertones. The result is a driving, almost eerie rendition that turns the sun down and sinks the single into the nighttime.
"I had this gut instinct to remix the track," Varien said. "The Chainsmokers had followed me recently, so I dm'd them and offered to give them a darker edge to the track. They surprisingly hit me back almost instantly and let me have a go at it.
"I took their Major key tonality, flipped it so that it revolves around the relative Minor key, and all these beautiful colors came to life. I felt that synthwave was a really good place to go, and I'm extremely proud of the result. I think my remix brings a new way of looking at the song; I believe it's a much more emotional and deeper vibe, compared to the upbeat and cheerful vibe of the original."
With his EP 'Death Asked A Question' coming October 26th on Most Addictive, it's fair to say the Florida-based artist is using his music to explore the deeper, less-illuminated psyche of dance music. With fans new and old flooding back to his socials post his 2017-ghosting, it seems Varien is once again striking a huge chord within the music community at large with his incredible, unique production.
VARIEN // SOCIALS:
www.facebook.com/varienofficial
www.twitter.com/variendarkboi
www.instagram.com/variendarkboi
www.soundcloud.com/variendarkboi